Scotch protected in Indian markets
New GI regulations against fake  whisky products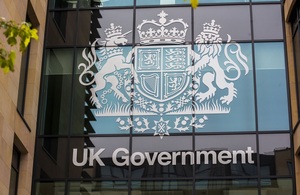 Consumers in India now receive better protection from fake "Scotch Whisky" following a decision formally to recognise Scotch Whisky as a product that can only be made in Scotland.
Authorities in India have granted an application by the Scotch Whisky Association for Scotch Whisky to be registered and protected as a "geographical indication of origin" (GI). The breakthrough was marked today in Edinburgh by the India Consul General Anil Anand,
Scotland Office Minister David Mundell and Scotch Whisky Association Chief Executive Gavin Hewitt.
GI registration supports the integrity of Scotch Whisky as a product made in Scotland according to the Scotch Whisky Regulations 2009.
 
David Mundell, Scotland Office Minister, said:
"The UK Government has been working hard to protect Scotch Whisky and the consumer from the passing-off of inferior products. The awarding of Geographical Indication status in India is good news for Scotland and great news for one of its most important exports. India is the latest market to benefit from GI protection and we will continue to work with the SWA tosupport this essential Scottish industry."
 
Gavin Hewitt, Chief Executive of the Scotch Whisky Association, said:
"India is one of our priority markets. There is a huge demand for Scotch Whisky from discerning Indian consumers. It is important that they have confidence in the quality and integrity of what they are buying.
 
"We plan to celebrate the granting of the GI registration later this year in New Delhi where we will take the opportunity to promote Scotch Whisky in that important market."
India is a top ten export market by volume for Scotch Whisky and its significance is growing.
Last year 40.1 million 70cl bottles of Scotch Whisky were exported to India, an increase of 40% on 2009.