News story
Scotch beef in prime position
Trade agreement opens the door for UK beef exports into Singapore.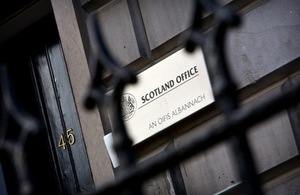 A trade agreement that opens the door for UK beef exports into Singapore is "great news" for the Scotch beef industry says Scottish Secretary Alistair Carmichael.
Singapore's ban on UK beef, put in place following the identification of BSE, has been lifted following an inspection from the country's Agri-food Veterinary Authority (AVA) to three beef plants in the UK.
This deal estimated to be worth £10 million a year to the UK economy, means that Scottish beef producers will now be able to export cuts of deboned beef from cattle aged under 30 months to Singapore. Other beef producers will be able to trade on the same terms, once the Food Standards Agency has confirmed they have met the necessary requirements set out in the trade agreement.
Mr Carmichael said:
This is great news for the Scotch beef industry. This agreement together with the recent multi million pound beef and lamb trade deal with Russia shows that the UK Government is working hard in every corner of the globe to open doors for Scotland's world renowned food and drink produce.

Singapore is already one of Scotland's largest markets outside of Europe, our businesses benefit from the UK's extensive diplomatic, consular and trade networks across Southeast Asia. Combined with the free trade agreement reached last year between the EU and Singapore, Scotland's beef producers will be in prime position to capitalise on this lucrative market.
Published 4 December 2013