World news story
Science and Innovation fund launched in the Philippines
Ambassador Asif Ahmad: "The Newton Fund will engage British and Filipino scientists as partners to increase their research & innovation capacity."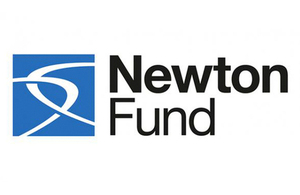 Science and innovation are at the heart of the UK government's strategy for promoting prosperity and growth in the UK and overseas. As part of its commitment to help boost the research and innovation capacity of partner countries, the UK Government is launching the Newton Fund, a £375 million (Php27.5 billion) fund over the next 5 years to support collaboration on science and innovation globally that will focus on economic development. The Philippines is one of the countries that the UK wants to establish partnerships with.
The UK's research base is one of the best in the world for scientific excellence and is at the cutting edge of science innovation and discovery. Its 78 Nobel Prize winners in related disciplines is the second highest number in the world. Backed by some of the best universities in the world, scientists such as Professor Peter Higgs, who was awarded the Nobel Prize in 2013 for his work on the Higgs boson, the discovery of which could unlock the secrets of the universe and Tim Berners-Lee who invented the world wide web, are pushing back the frontiers of mankind's knowledge and helping change the world.
Further strengthening the Philippines' science and technology capacity is a priority of the Philippine Department of Science and Technology and this is the reason why the UK has identified building partnerships in the Philippines as one of the priorities for the Newton Fund. The UK government will invest in the region of to £2 million (Php146.7 million) per year of funding to facilitate such collaboration with the Philippines. The fund, administered through the British Embassy Manila, is looking forward to foster science and innovation partnerships for joint research on development topics, researcher training and fellowships, and innovation capacity building programmes. These joint projects would tackle priority development concerns such as environmental resilience, food and energy security, and health.
British Ambassador Asif Ahmad said:
Science and technology are key drivers to economic development. The Newton Fund will engage British and Filipino scientists as partners to increase their research and innovation capacity. The application of knowledge, tailored to the needs of the people of the Philippines, will address their current priorities and address long-term sustainable growth. The British invention of the internet transformed lives and it is not beyond reason to hope that Filipino-UK ingenuity could unlock further discovery.
The Newton Fund supports joint research projects on development topics, capacity building projects, student and researcher fellowships, and partnerships to develop innovative solutions on development topics. The fund will be shared across 15 countries over its 5 year lifespan. The British Embassy Manila is currently seeking partners in the Philippines to take forward this collaboration with the aim of starting projects in the 2nd half of 2014.
Contact
For more information, please contact Karen Ann Hipol, Research & Innovation Programme Manager: karen.hipol@fco.gov.uk
Published 23 June 2014