Revolutionary new rights for communities will protect and transform local services
Communities Secretary Eric Pickles has announced a package of powerful new rights for communities to challenge services and preserve local assets…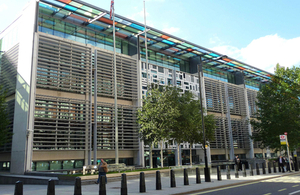 Communities Secretary Eric Pickles has announced a package of powerful new rights for communities to challenge services and preserve local assets.
The new Community Rights measures are yet another leap towards localism and the decentralisation of power from Whitehall. The Localism Bill, due to be announced on Monday 13 December, will enshrine in law rights for community and voluntary groups to draw on when determining what happens in their local area.
They are:
Community Right to Buy. Local groups will have a legal right to nominate any vital community asset including local shops, pubs, libraries and leisure centres to be assessed for recording on a 'most wanted' list by the local council. If a listed asset goes on the open market, its sale will be delayed triggering a 'community countdown' that will give people time to prepare their business plan and raise the funds they need to bid.
Community Right to Challenge. Opening the door to a transformation in the way that local public services are run, Right to Challenge gives community or voluntary sector groups, as well as parish councils and council employees delivering the service, new powers to challenge and take over a local service. This could include running children's centres, social care services and even improving local transport links. Under the new law, councils must respond to this challenge and consider the positive impact the proposal could have on the community. If the proposal is turned down the council must publish the reasons for this. This new right puts voluntary and charity groups on the front foot when it comes to running public services and has the potential to open up new revenue for them.
Mr Pickles also announced new rights for communities to shape the development of the communities in which they live, through the creation of neighbourhood plans. The Localism Bill will radically reform the planning system so local people have a greater say and influence over what their home town will look like in the future.
Communities Secretary Eric Pickles, said:
This powerful series of measures puts new rights in law for people to protect, improve and even run important frontline services. For too long people have been powerless to intervene as vital community resources disappear from their areas. The Community Rights measures will put control back where it belongs - with the people at the heart of our villages, towns and cities.

The Rights are also a massive opportunity for the community and voluntary sector to demonstrate their innovation and the new ideas they can bring to the table for better, cost effective services.
Local facilities have been closing down all over the country, leaving towns and villages without vital amenities. Small community groups that are willing to take over local assets often find that they lack the time and resources to get a plan together and compete with the might and muscle of big business and developers, who can throw significant time and resource behind projects.
Communities Minister Andrew Stunell, said:
These groundbreaking measures puts communities at the heart of decision making for protecting vital frontline services and puts them on the front foot for putting in an offer if they come up for closure.
Tony Burton, Director of Civic Voice, said:
Too many communities are losing the buildings and services that bind them together.  They need new safeguards to ensure community assets don't disappear for the lack of awareness of their value and to provide civic societies and other local groups with the time and capacity needed to develop viable proposals to save them.  Civic Voice welcomes the steps being taken in the Localism Bill to give communities new rights to help save the assets that matter to them.
Published 11 December 2010