News story
Results from Fast Track fortnight!
Find out who our winners are from the Fast Track fortnight challenges – and take a look at the next 2 videos in our 'Five doors' series.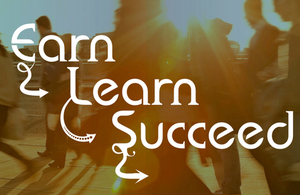 Great Apprentice Takeover
Fast Track fortnight was a great success and we can now announce the winners of the Great Apprentice Takeover.
The teams have been fantastic over the last couple of weeks letting people know about the opportunities available on the Fast Track apprenticeship programme – they've been busy tweeting, posting, leafleting and running events across the country.
We'd like to acknowledge the efforts and achievements of the four teams who competed and we're very pleased to announce the winner is the Bristol/Abbey Wood team. Congratulations!
'Five doors' to a Civil Service apprenticeship
Our 'five doors' campaign continues to be popular. The video series gives you an idea of the exciting opportunities and work-life balance that a career in the Civil Service can offer to school leavers across the country (although the programme has no upper age limit).
Last week we posted two new videos on the commercial and finance scheme. Follow Imman and Emma's stories below.
Look out for the next (and final) video in our series which we'll be publishing soon.
'Prentice Pets Challenge
We set our apprentices a challenge to send in pictures of their furry friends and we posted them on Facebook.
We're pleased to announce our successful winner is Bubbles!
Thank you to all our apprentices who sent us their pictures, and thanks to everyone who placed their votes.
Published 4 April 2016