News story
Response to the select committee report on pre-legislative scrutiny of the draft Local Audit Bill
Response by Brandon Lewis to the the Draft Local Audit Bill ad-hoc Committee's report.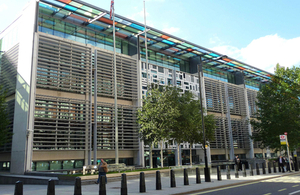 It was necessary to replace the Audit Commission's centrally imposed, bureaucratic and costly audit and inspection regime with a more streamlined and transparent system that saves council tax payers money. These reforms will replace bureaucratic accountability with democratic accountability for local spending decisions. Our reforms will save £650 million of taxpayers' money over 5 years - and already local authorities are seeing audit fees savings of 40% from outsourcing.
A centralised quango to procure auditors is not necessary when local authorities are perfectly capable of doing this for themselves and know their own requirements.
The government's transparency agenda, oversight by the National Audit Office, Financial Reporting Council and professional accountancy bodies will ensure rigorous high standards of auditing are maintained and that local authorities are held to account for the money they spend.
The government will consider the Select Committee's report before bringing forward its legislation. A formal response will be made in due course.
Published 17 January 2013