Government response
Response to the Express article 15 October 2014
A response to the Express article published on 15 October, "Electric bills to soar by £1000".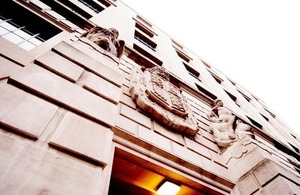 The Express article on 15 October (Electric bills to soar by £1000) is totally wrong to suggest there is a risk of power cuts and bill increases as a result of the Government investing in wind power.
We have prevented a predicted energy crunch by investing in an energy mix that includes renewable sources like wind and solar to work alongside other technologies. We certainly aren't ignoring nuclear or gas – in the last two weeks we moved forwards in the construction of a new nuclear plant that will provide clean power for six million homes and announced that there had been huge interest in the first 'capacity auction' designed to encourage gas generation.
It's no surprise that the US Chamber of Commerce ranks the UK as the most energy secure county in the EU.
My policies are keeping the lights on, cutting energy use and reducing polluting emissions, at the lowest possible cost for households and businesses.
Ed Davey, Energy and Climate Change Secretary
Published 15 October 2014