Government response
Response to inaccurate reports of 'censoring councils'
Local Government Minister Brandon Lewis responds to inaccurate reports of 'censoring councils'.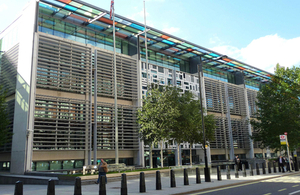 Local Government Minister Brandon Lewis said:
Town hall pravdas are harmful to local democracy, as they represent unfair competition to the commercial press. Localism needs robust local scrutiny by an independent free press.

Councils should be looking to cut out waste and unnecessary spending to help pay off the deficit inherited by the last administration, including stopping weekly town hall pravdas. Yet it is astonishing that some councils are actively spending up to £20 million of taxpayers' money on more propaganda on the rates.

We are looking at putting the publicity code on a statutory basis to address this corrosive abuse of taxpayers' money.
Published 19 December 2013