World news story
Reshoring and Industrial Policy at March European Council
EU leaders met in Brussels to discuss how to support industry and manufacturing in the EU as part of the March European Council.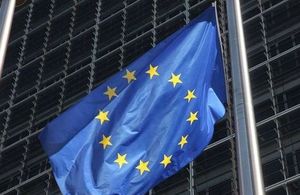 The UK Government wants to help stimulate a pro-industry environment in Europe which would help these businesses to grow and create jobs. The Government believes that there is also a real opportunity to bring jobs that were previously offshored back to Europe - a concept known as reshoring.
In a speech at the World Economic Forum in Davos in January 2014, Prime Minister David Cameron said:
If we engage in the right way, if we get the fundamentals of our economies right, sort out our debts, maximise our competitiveness and build on our strengths, then globalisation offers our businesses the chance to win new contracts to export into markets that were previously closed and create jobs fulfilling the demands of new consumers thousands of miles away.

Indeed if we make the right decisions, we may also see more of what has been a small but discernible trend where some jobs that were once offshored are coming back from East to West. I want Britain to seize these opportunities. Much as Britain can be the "Re-shore nation", so Europe can benefit from this too. We are making progress in the battle for an enterprise-friendly Europe.
Read more about reshoring.
Ahead of the European Council, the Prime Minister attended a CBI event in Brussels to mark the publication of the business organisation's 'Our Global Future: The Business Vision for a Reformed EU' report.
The report says:
There is a small but growing trend for firms to bring back parts of their business to Europe, from manufacturing to customer services, many more would consider doing so if the European Union reformed to become more competitive.

The qualitative survey of more than 50 senior business leaders in the UK, Germany, France, Italy and The Netherlands, who together employ over one million workers and generate nearly a trillion pounds in annual revenues, reveals that 60 percent said that EU reform that resulted in better regulation would be the key factor leading to them reshoring parts of their business.
Read the CBI report.
In a letter published in the Financial Times on 19 March 2014 Secretary of State for Business, Innovation and Skills Vince Cable and Irish Minister for Jobs, Enterprise and Innovation Mr Richard Bruton wrote:
Reshoring offers a real opportunity to create products with greater European content and to restore Europe's industrial competitiveness and wider enterprise agenda. It also offers the potential to re-energise the EU's manufacturing sector while creating important new jobs in high technology and high productivity companies. It also challenges us to go further in creating the optimal conditions for our companies to innovate and grow. If we don't, then other markets stand ready to win new business instead of us.'
Read the letter.
As part of the Summit conclusions, EU leaders agreed that:
Europe needs a strong and competitive industrial base, in terms of both production and investment, as a key driver for economic growth and jobs. The overall framework at European and national levels must be made more conducive to investment and innovation and the reshoring of manufacturing jobs.'
Read the European Council conclusions.
At the close of the Summit, Prime Minister David Cameron said:
We've discussed how to make Europe more competitive, to generate more growth and create more jobs.

As I set out at Davos, there's a real opportunity to bring back jobs to Britain and the rest of Europe, to re-shore those jobs. And today we've agreed to encourage that by doing more to cut red tape, to attract investment, and to stimulate innovation.
Read the Prime Minister's closing press conference at European Council.
Published 27 March 2014
Last updated 27 March 2014
+ show all updates
edited
changed format
corrected title
First published.