Register for anti-corruption seminar on UK and Kyrgyz experience!
Registration for anti-corruption seminar on UK and Kyrgyz experience open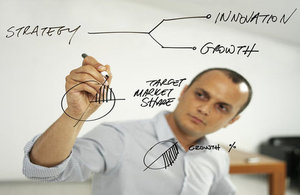 "Combating Corruption: British and Kyrgyz experience in anti-corruption"
11 November, Hyatt Regency Bishkek
"Corruption is one of the main obstacles to sustainable economic, political and social development for developing, emerging and developed economies alike. Overall, corruption reduces efficiency and increases inequality. Estimates show that the cost of corruption equals more than 5% of global GDP (US$ 2.6 trillion, WorldEconomic Forum) with over US$ 1 trillion paid in bribes each year (World Bank). It is not only a question of ethics; we simply cannot afford such waste." OECD 2013
Governments across the world have a responsibility to tackle the scourge of corruption and limit the damage it does to the well-being of their populations. New and ever more effective mechanisms are required to prevent and punish bribery as global economic relations become more sophisticated and complex. The British and Kyrgyz government are no exception. Each has developed new strategies in recent years to tackle corruption.
The British Embassy in collaboration with Kyrgyz government, business and civil society is hosting an event to examine the negative impact of bribery and corruption on economic development, share experiences and understanding of the problem, as well as try to find possible solutions. The event will be held at the Hyatt Regency hotel in Bishkek from 15.00 to 17.30 on 11 November 2013, followed by an informal reception.
In the UK a new "United Kingdom Bribery Act" came into force in 2010, providing for the first time a clear and comprehensive legal framework within which to fight corruption both in the UK and abroad more effectively. Ben Morgan, Head of Bribery and Corruption at the UK Serious Fraud Office, and Stuart Miller of Miller Rosenfalck European Business Lawyers will join forces in presenting and explaining the rationale, as well as implications of the law on British businesses and their foreign contacts.
High level speakers from the Kyrgyz Government will set out the current measures undertaken by the Kyrgyz government to fight bribery and corruption. Kyrgyz business will add its own perspective on the problem and how to deal with it.
If you would like to attend the event, please, register your interest with the British Embassy Bishkek by sending your contact details by email to ukin.kyrgyzstan@fco.gov.uk. The deadline for registration is 6 November 2013. Spaces are limited so please book early to avoid disappointment!
Published 31 October 2013