World news story
Prosperity Team in Chile is recruiting for a Newton Fund Manager
The position is an important part of the UK's prosperity agenda which focuses on economic issues and the UK-Chile bilateral relationship.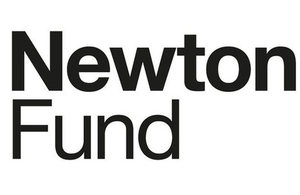 The B3 (L) Newton Fund Manager is at the heart of developing a stronger and deeper relationship between the UK and Chile, an important priority for the UK government. This position is an important part of the UK's 'prosperity' agenda – which focuses on economic issues broadly defined and aims to strengthen the bilateral relationship, for mutual benefit. The successful candidate will design, develop and implement a programme to deepen science and innovation collaboration between the two countries, using the new £4m/yr Newton-Picarte Fund on science and innovation. They will oversee the overall programme, liaise with Chilean partners on cofunding, ensure delivery partners are implementing the programme and market the programme. They will report to the Head of Economic Affairs and Climate Change, who leads on the Prosperity agenda.
Duties and responsibilities:
Science/innovation
Position the UK as Chile's partner of choice on science and innovation issues. Use Newton Fund to develop science and innovation collaboration between the UK and Chile. Define opportunities for future Newton Fund sub-programmes and develop them.
Stakeholder management
Design and develop the Newton Fund in country, including managing relationships with key delivery partners such as CONICYT and CORFO. Negotiate with in-country partners over the high level content and focus of the programme, as well as cofunding levels. Then hand over programme delivery to UK delivery partners such as British Council, Research Councils UK and Innovate UK.
Communications
Work with the Newton Programme Management Team, Delivery Partners and local agencies to ensure effective promotion of the Newton Fund programme in-country.
Stakeholder management
Work with UK Department for Business, Innovation and Skills and UK Delivery Partner to deliver Newton Fund in Chile.
Science/innovation
Deepen the network of embassy contacts in the fields of science and innovation in Chile, including government (Ministry of Economy, CONICYT, CORFO), universities and research institutes, innovation and technology transfer organisations, private sector.
Management
Manage Newton Fund co-ordinator.
Competences required:
Collaborating and partnering
Create and maintain positive, professional and trusting working relationships with a wide range of people within and outside the organisation to help get things done. Requires working collaboratively, sharing information and building supportive, responsible relationships with colleagues and stakeholders, whilst having the confidence to challenge assumptions.
Delivering at pace
Focusing on delivering timely performance with energy and taking responsibility and accountability for quality outcomes. It's about working to agreed goals and activities and dealing with challenges in responsible and constructive way.
Making effective decisions
Effectiveness in this area is about being objective; using sound judgement, evidence and knowledge to provide accurate, expert and professional advice. It means showing clarity of thought, setting priorities, analysing and using evidence to evaluate options before arriving at well reasoned justifiable decisions.
Leading and communicating
At all levels, effectiveness in this area is about leading from the front and communicating with clarity, conviction and enthusiasm. It's about supporting principles of fairness of opportunity for all and a dedication to a diverse range of citizens.
Required attributes:
Excellent command of written and spoken English and Spanish, C1 desirable
Degree level qualification in science/innovation, development or related subjects
At least 2-4 years of work experience on science/innovation/development issues
Excellent interpersonal and communications skills
Project and budget management experience
An aptitude to work independently and show initiative
Strong network of key Chilean (and UK) science and innovation stakeholders
Knowledge about UK's strengths in science and innovation desirable.
Benefits:
Monthly Gross Salary $1,664,282 Chilean pesos
23 days annual leave on first year
36 hours per week.
The British Embassy is committed to the ongoing training and development of its staff, and training will be provided as appropriate.
Employment is subject to a 12 month fixed contract with the possibility of further contract renewals afterwards. Access to a medical scheme and other benefits are available after a 6 month period.
This position is graded as Locally Engaged, at B3 (L) level.
Job starting date: 1 March 2015
How to Apply:
If you meet the requirements and relevant criteria for this position, please send your CV with a short covering letter, both in English, explaining what skills and experience you possess that makes you an excellent candidate for this job, to the following email address: Recruitment4.AmericasRegionalHub@fco.gov.uk
Applications should be sent in an electronic format with all attachments included not exceeding 1MB. Do not include a photograph.
A receipt will be automatically generated upon successful receipt of your application. Your application should be sent with the position you are applying in the subject.
Closing date for applications is 08:00 AM (local time, Mexico City) Monday 17 November 2014. Applications received after this deadline will not be considered.
Only those candidates who are short-listed will be contacted and called for interview. Applications that do not fully comply with the instructions above will not be taken into consideration.

The British Embassy in Santiago Chile is committed to a policy of equal opportunities and to creating a diverse working environment, free from discrimination, where everyone is included and treated fairly, based on merit alone. We are an equal opportunity employer, making all employment decisions without regard to race, gender, religion, national origin, citizenship, disability, age, sexual orientation, political affiliation or any other criterion protected by law.
Published 24 October 2014