Press release
Prolific Northampton burglar has to spend longer in jail
Darren Barry Williams has his sentence increased today at the Court of Appeal.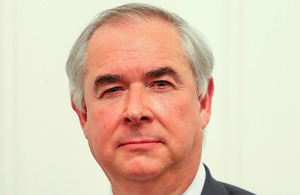 A man who burgled multiple Northampton homes has today had his sentence increased after it was referred to the Court of Appeal by the Attorney General's Office for being too low.
Darren Barry Williams, 39, was caught after he broke into a house on Prescott Close in Northampton in April. He damaged a window and door, as well as attempting to steal jewellery. Before he could make his escape, two neighbours apprehended him, having been alerted to his crime by an alarm. Once in police custody, Williams pleaded guilty to this burglary, as well as five other home burglaries.
Williams was originally sentenced at Northampton Crown Court in May, where he was given 2 years 6 months' imprisonment and ordered to pay a £170 victim surcharge. Today, after the Attorney General's referral, the Court of Appeal increased his sentence to 3 years 8 months' imprisonment.
Commenting on the sentence increase, Attorney General Geoffrey Cox QC MP said:
"Burglaries leave owners feeling unsafe within their own homes, and can cause a wider sense of disquiet in the community. Williams had an extensive criminal history, including multiple burglaries. I therefore welcome the Court of Appeal's decision today to agree to increase his sentence."
Published 20 July 2018