Professor Gillian Peele and Ewen Fergusson to join the Committee on Standards in Public Life
Professor Gillian Peele and Ewen Fergusson have been appointed as independent members of the Committee on Standards in Public Life.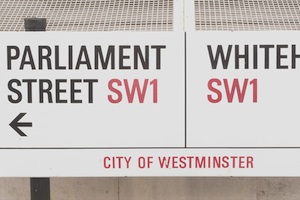 The Prime Minister has appointed Professor Gillian Peele and Ewen Fergusson as independent members of the Committee on Standards in Public Life, following an open competition.
Their appointment is for five years from 1 August 2021.
The Committee is currently conducting a landscape review of standards – Standards Matter 2 - which will be published later this year. It has also recently published its review of election finance.
Notes to editors
Media enquiries should go to Maggie O'Boyle on 07880 740627.

The Committee on Standards in Public Life advises the Prime Minister on ethical standards across public life. It conducts broad inquiries, collecting evidence to assess institutions, policies and practices and makes recommendations to the Prime Minister where appropriate.

Professor Gillian Peele is an Emeritus Fellow of Lady Margaret Hall, Oxford and an Emeritus Associate Professor of Politics in the University of Oxford where she taught politics from 1975 until 2016. She is the author of a number of works on British, American and comparative government including Governing the UK (2004) and (with David Hine) The Regulation of Standards in British Public Life: Doing the Right Thing? (2016). From 2013 until 2019 she served as an independent member of the House of Lords Appointments Commission (HOLAC).

Ewen Fergusson was formerly a partner in the Finance Division at Herbert Smith Freehills from 2000 to 2018. He was Head of their General Banking and Acquisition Finance team (2004-2015), and also sat on the Partnership Nominations Committee (2013-15). During his time at Herbert Smith Freehills, Ewen ranked consistently as one of the City of London's leading individual lawyers in his sector in the main independent directories. Currently he is a non-magistrate member of the Lord Chancellor's advisory committee for South East England, and is also a co-producer on various film projects.

Additional information about the Committee and its work is available on its website.

The membership of the Committee with effect from 1 August 2021 is Lord Evans of Weardale KCB DL (Chair), The Rt Hon Dame Margaret Beckett DBE MP (Lab), Ewen Fergusson, Dr Jane Martin CBE, Dame Shirley Pearce DBE, Professor Gillian Peele, The Rt Hon Lord Andrew Stunell CBE (Lib Dem) and The Rt Hon Jeremy Wright QC MP (Con).

Watch a short film about the Committee's work.
Published 15 July 2021