World news story
Priority UK visa service for settlement applications launches in Singapore
UK Visas and Immigration (UKVI) has launched a priority visa service for UK settlement visa applications made in Singapore.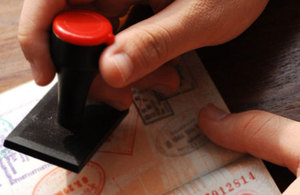 Customers applying to settle permanently in the UK can now opt to pay an additional fee to have their application fast tracked. The new service aims to process settlement visas within 10 working days compared to the standard service of 12 weeks.
The fee for the settlement priority visa service is S$505 and applicants who opt for the service will be required to pay when they visit the visa application centre to submit their application.
Antony Phillipson, British High Commissioner to Singapore said:
Our new priority visa service for settlement applications is part of our continued push to improve the visa application process and provide our customers with added value services. Feedback tells us that many Singaporeans who apply for a settlement visa would like faster processing and our priority visa service will provide this.
A 3 to 5 day priority visa service is already available to those applying for non-settlement visas.
For more information about the priority visa service for settlement applicants visit the 'Additional Services' page
Further information on making a UK visa application in Singapore can also be found on the UK Visas and Immigration website - Singapore.
Published 13 December 2013