News story
Pledge on further devolution being met says Alistair Carmichael
Scottish Secretary says UK Government will deliver on its pledge for more powers for Scottish Parliament.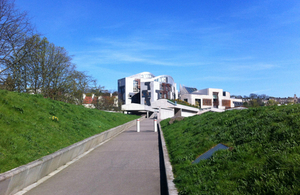 The UK Government will deliver on its pledge to bring significant new powers to the Scottish Parliament as part of further devolution within the UK, Scottish Secretary Alistair Carmichael said today.
It coincided with the publication of a UK Government Command Paper, a summary of the proposals set out by the 3 main UK political parties that have been put forward for further devolution.
Speaking ahead of giving a statement in the House of Commons, Mr Carmichael said:
The referendum result made clear the majority of people in Scotland want to see a strong devolved Parliament as part of the UK.

We pledged further devolution and we will deliver on that promise. Today's Command Paper sets out the detail of the political positions from the parties.

The Smith Commission must now be left to carry out its work before Heads of Agreement are published at the end of November.

This is the first time all of Scotland's main political parties will be involved in a process exploring areas of further devolution. I welcome that as an important recognition we must work together to deliver the new powers people want to see for Scotland.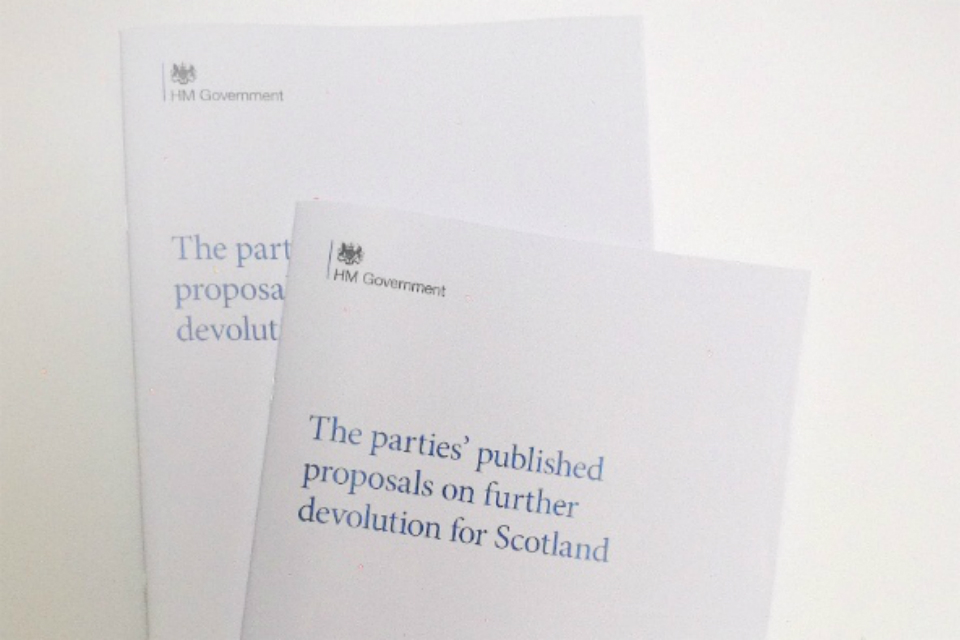 The independent Smith Commission is convening cross-party talks to reach agreement on the proposals. Its terms of reference make clear the recommendations will deliver more financial, welfare and taxation powers to strengthen the Scottish Parliament within the UK.
The move comes just days after the Scottish Government's budget used the powers devolved by the Scotland Act 2012 to set Scottish stamp duty and landfill tax rates, as well as extend government borrowing.
Published 13 October 2014