Pickles hails next wave of council transparency
The next wave of council openness was hailed today by Communities Secretary Eric Pickles as he published the final Code of Recommended Practice…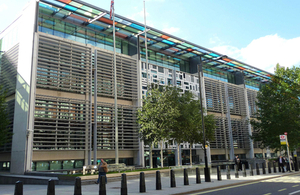 The next wave of council openness was hailed today by Communities Secretary Eric Pickles as he published the final Code of Recommended Practice for council transparency which will help reveal the fine details of authorities' daily business, including senior salaries and contracts.
Already every council in England except Nottingham City Council publishes data on all their spending over £500 on a regular basis.
Ministers believe that data transparency should extend beyond local spending and that full disclosure should be every council's default position. Councils will now be expected to have regard to the Code in all their data publications. Subject to consultation, ministers are minded to make the Code a legally binding requirement to ensure authorities can be held fully accountable to the local people they serve.
The code of practice calls on local authorities such as councils and fire and rescue services to shine a light on every part of their business, from employees' salaries over £58,200 and details of all their contracts and tenders to details of grants to voluntary organisations, performance information and the locations of public land and building assets. It also establishes three key principles behind council transparency; timeliness, openness and mindfulness of local demand.
Releasing this information to the public could provide a wealth of local knowledge and spark more improvements in the way services are delivered. Faster publication and easier access for the public and companies could open new possibilities for real-time analysis and response and opportunities for small businesses to enter new markets.
The best local authorities have already adopted the code of practice into their normal publishing routines. Councils like Northamptonshire County Council, Hammersmith and Fulham and Windsor and Maidenhead for example have long ago thrown their books wide open for public scrutiny and publish much of the data specified in the code already.
Eric Pickles said:
We have always maintained that the best local leaders, those with control of the public purse strings, should be open and accountable for every one of their decisions. We have abolished top down inspection making local accountability more important than ever. Central Government has a role in ensuring that local people can exercise their right to know how their money is being spent and have the information they need to question that spending.

But spending data is just one aspect of transparency. There is a wealth of information on the inner workings of councils across the country - from senior salaries and council assets to everyday decision making processes - and we shouldn't have to be data experts to see and understand it.

The code sets out clear expectations. It will help unlock more information and increase accessibility for everyone, taking us one step closer to our ambition to be the most transparent government in the world.
In June the Prime Minister wrote an open letter to the Cabinet outlining what the Government has achieved in terms of transparency over the past year and what it intends to do over the next (see link right).
In the spirit of transparency the Department for Communities and Local Government has already released a vast amount of its data, including spending figures, contracts, Ministerial data and organisational information. We will continue to lead the way, and are publishing all 229 responses to the consultation on the Code of Practice today.
Notes to editors
1. The Code of Recommended Practice for Local Authorities on Data Transparency applies to England only. Local authorities, including councils and fire and rescue services, will be expected to comply with data protection law and to take a risk management approach to payment fraud. (www.communities.gov.uk/publications/localgovernment/transparencycode)
2. The Department consulted on the Draft Code of Recommended Practice for Local Authorities on Data Transparency from 7th February 2011 to 14th March 2011. Consultation Summary and all responses to the consultation can be found at: www.communities.gov.uk/publications/localgovernment/codepracticeladataresponses
3. The Code asks local authorities to follow the three principles of transparency when publishing data - Demand-led, Open and Timely. The Code also proposes the minimum datasets that should be released for reuse.
They are:
expenditure over £500, (including costs, supplier and transaction information)

senior employee salaries, names, budgets and responsibilities of staff paid over £58,200 - equivalent to the lowest Senior Civil Service pay band

an organisational chart

the 'pay multiple' - the ratio between the highest paid salary and the median average salary of the whole of the authority's workforce

councillor allowances and expenses

copies of contracts and tenders to businesses and to the voluntary community and social enterprise sector

grants to the voluntary community and social enterprise sector should be clearly itemised and listed

policies, performance, external audits and key inspections and key indicators on the authorities' fiscal and financial position

the location of public land and building assets and key attribute information that is normally recorded on asset registers

data of democratic running of the local authority including the constitution, election results, committee minutes, decision - making processes and records of decisions.
4. The Code is published under the Local Government, Planning and Land Act 1980, which gives the Secretary of State the power to issue a code about the publication of information by local authorities about the discharge of their function. The Act also empowers the Secretary of State to introduce subsequent regulation should that be necessary to enforce greater transparency.
5. Details of local authorities' publishing spend data can be found via the Local Directgov council expenditure over £500 search tool (see link right).
6. The Department for Communities is leading the way across Whitehall and Local Government by publishing a wealth of information including spend (see link right).
Twitter
Keep up to date with the Department by following us on Twitter (external link).
Media enquiries
Visit our newsroom contacts page for media enquiry contact details.
Published 29 September 2011