World news story
Philippines: Newton Agham Fund grants over £4 million in Year 2
Over £4 million (approx Php 274 million) worth of grants have been awarded on the second year of the Newton Fund in the Philippines.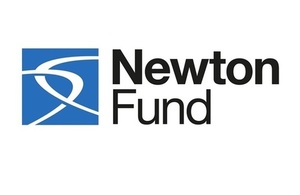 The grants, which are co-funded by the Department of Science and Technology (DOST), shall address problems in health, energy security, food security, rapid urbanization and innovation capacity.
The Embassy also announced that the Newton Fund will be extended to 2021. The fund will be doubled from £75 million per year currently to £150 million per year by 2021. The Newton Fund programme was launched in April 2014.
Awardees under the newly named Newton Agham (Science) Programme were recognised in a reception held at the British Ambassador's Residence. The partnership has been re-branded 'Newton Agham Programme' to highlight the collaboration between the UK and the Philippines and the growing partnership between the two countries in science, research and innovation. The programme shall support UK and Philippine research institutions in six (6) three-year research collaborations on infectious diseases and individual grants including four (4) PhD Scholars and fifteen (15) Leaders in Innovation Fellows.
British Ambassador Asif Ahmad said:
These grants demonstrate the collaboration between science and innovation funding agencies and the new links made between UK and Philippine researchers. We look forward to the innovations that emerge from these partnerships and the application of expert knowledge to improve the lives of people in the Philippines.
Science and Technology Secretary Mario Montejo welcomes the opportunity to work with the British Embassy and UK partners, expressing his full support to the British Embassy-DOST partnership for the Newton Fund.
Secretary Montejo said:
This partnership with the UK government, through the Newton-Agham initiative, will help us further build our country's S&T-based Innovation Ecosystem… another milestone in our continuous pursuit for a Technology Self-Reliant Philippines.
UK partners for the grants are the British Council (BC), Royal Academy of Engineering (RAEng) and Medical Research Council (MRC).