Parole Board responds to Inspectorate of Probation victim contact report
The Parole Board responds to the inspectorate's report into the victim contact arrangements in probation trusts.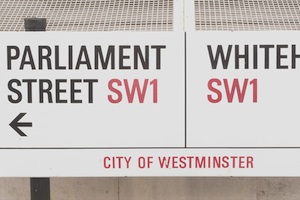 The Parole Board has read with interest the inspectorate's helpful report into the victim contact arrangements in probation trusts and notes the overall findings that the National Offender Management Service is able to properly fulfil its responsibilities when it comes to serving victims' need for information and having a voice in the parole process and the setting of licence conditions.
This report is very timely, as it follows the recent publication of the new Victims' Code and the recommendations made by the Victims' Commissioner on the scheme earlier in the year. All of these documents reinforce the need for consistent approaches to ensuring victims are appropriately involved in parole reviews. The Parole Board is committed to fulfilling its responsibilities to achieve this.
The Parole Board understands the concerns which some victims may have about submitting statements. The board would like to take this opportunity to explain that, where a victim's request for non-disclosure of their personal statement is refused by the Parole Board, the Secretary of State can decide to withdraw the statement completely if the victim does not wish the offender to see the document. Therefore, risk of disclosure should not deter victims from submitting statements.
Notes to editors
The Parole Board is an independent body that works with its criminal justice partners to protect the public by risk assessing prisoners to decide whether they can safely be released into the community. The board has responsibility for considering life sentence prisoners (mandatory life, discretionary life and automatic life sentence prisoners and Her Majesty's Pleasure detainees; and prisoners given indeterminate sentences for public protection); and determinate sentence cases (discretionary conditional release prisoners serving more than 4 years whose offence was committed before 4 April 2005; prisoners given extended sentences for public protection for offences committed on or after 4 April 2005; and prisoners given an Extended Determinate Sentence after 3 December 2012). The board considers initial release into the community and re-release following a recall to prison.
For more information please call Glenn Gathercole, Business Development Directorate on 0300 047 4348 during office hours, or 07725 927954 out of hours, or email glenn.gathercole@paroleboard.gsi.gov.uk.
Published 7 November 2013