Press release
Parole Board recognised as Investors in People
The Parole Board for England and Wales has been awarded the Investors in People Bronze Standard.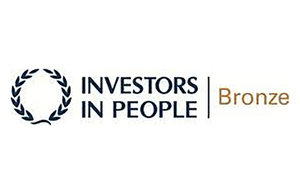 We are delighted to announce that the Parole Board for England and Wales has been awarded the Investors in People Bronze Standard, demonstrating our commitment to realising the potential of our people.
Since moving into new offices in Queen Anne's Gate towards the end of 2014 we have strived to ensure that the working environment is pleasant and conducive in facilitating staff to deliver to the best of their abilities. We operate an open plan system, with most staff hot-desking, when based in the office. We currently have 117 staff across four Directorates and 172 home based Parole Board members. We have committed significant resources to developing opportunities for staff and adopted a positive approach to continuous improvement, engagement and developing individual and organisational competency. There was considerable change over the last year, not least the appointment of a new Chief Executive last autumn. Martin Jones, on taking up the post of CEO made it very clear that staff wellbeing and development was high on his agenda.
Investors in People is the UK's leading accreditation for business improvement through people management, and provides a wealth of resources for businesses to innovate, improve and grow, with a focus on good people making great business.
Paul Devoy, Head of Investors in People, said:
Achieving the Investors in People Bronze standard is something that any organisation should be truly proud of. It is the sign of an organisation which is truly committed to good people management practice and we'd like to congratulate the Parole Board for England & Wales on their achievement.
Commenting on the award, Martin Jones, CEO said:
I am absolutely delighted with this achievement and it is a testament to the staff that their efforts have been recognised in this way. The Parole Board will be celebrating its 50th anniversary next year and this Bronze Accreditation is a great position for us to be in as we reflect on the last 50 years.
Notes to Editors
About Investors in People
Investors in People makes people management excellence count. They exist to help businesses realise the potential of their people, improve standards and gain the accreditation to prove it.
Through the respected Standard, business insight and the IIP bank of tools and resources, organisations of all shapes and sizes can put their people first – and discover a brighter business future.
Over the last 20 years, IIP has helped more than 100,000 businesses around the world improve, using their Accreditation Framework to boost working culture, increase employee engagement and encourage game-changing leadership.
Investors in People is owned and managed by the UK Commission for Employment and Skills, an executive non-departmental public body of the Department for Business, Innovation and Skills.
Investors in People South of England is delivered by Grant Thornton UK LLP under license from the UK Commission for Employment and Skills.
For more information about Investors in People please visit www.investorsinpeople.co.uk
The Parole Board for England & Wales
The Parole Board is an independent body that works with its criminal justice partners to protect the public by risk assessing prisoners to decide whether they can safely be released into the community. The Board has responsibility for considering life sentence prisoners (mandatory life, discretionary life and automatic life sentence prisoners and Her Majesty's Pleasure detainees; and prisoners given indeterminate sentences for public protection); and determinate sentence cases (discretionary conditional release prisoners serving more than 4 years whose offence was committed before 4 April 2005; prisoners given extended sentences for public protection for offences committed on or after 4 April 2005; and prisoners given an Extended Determinate Sentence after 3 December 2012). The Board considers initial release into the community and re-release following a recall to prison.
For further information please call Glenn Gathercole, Business Development Directorate on 0203 334 4392 during office hours, or 07725 927 954 out of hours, or email glenn.gathercole@paroleboard.gsi.gov.uk
Published 18 July 2016