News story
Parole Board Christmas office closures
Details of when the Parole Board office will be closed over the Christmas period.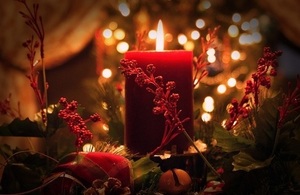 The Parole Board will be closed for business from 3:30pm on Friday 23rd December until 9am on Wednesday 28th December and again from 4:30pm on Friday 30th December until 9am on Tuesday 3rd January 2017.
There are no oral hearings convened between Friday 23 December and Monday 2 January inclusive, but there will be paper panels and staff will be available in the office on working days.
Normal business hours will be resumed from Tuesday 3 January 2017.
The out of office media line will be manned throughout this period but we will be unable to respond to specific case enquiries.
The litigation team have received a high volume of damages claims in the run up to Christmas and have a skeleton staff over this two week period. They will therefore respond to the claims but will need additional time and therefore will require a longer date of 42 days to respond to claims received from mid December 2016.
Contact details for the Parole Board can be found here.
We wish everyone a peaceful festive season.
Published 19 December 2016