Parole Board appoints Director of Business Improvement and Development
The Parole Board has appointed Faith Geary as the new Director for Business Improvement and Development.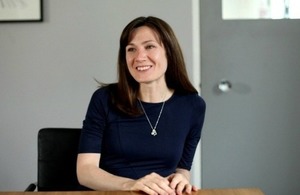 Faith commenced in post on 14 September 2015.
Faith has a background in Law, with 15 years of experience working within the Civil Service starting out as a caseworker in an Employment Tribunal.
She has spent the last 5 years working across the Ministry of Justice developing and implementing continuous improvement initiatives and using the skills of those that work closest with court users, offenders, ministers and judiciary to improve the quality and delivery of services, and skill teams to keep coming up with simple solutions to do this.
Faith had held the position of Head of Continuous Improvement for the Ministry of Justice for the last three years and this year was recognised by the Lean Management Journal as one of their top 25 people leading continuous improvement across Europe.
Her focus in joining the Parole Board is to improve the IT and technology, to make sure the members have the best quality information and support available to them to reach decisions, and to facilitate staff working with key stakeholders and each other to develop efficient and effective systems to improve the parole process.
Published 9 October 2015