Press release
Paedophile has sentence increased for being unduly lenient
Phillip Edward Derham has had his sentence increased to 8 years.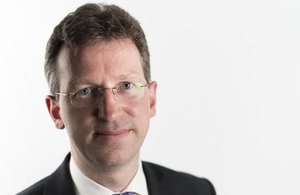 A paedophile who engaged in sexual activities with 2 children has had his sentence increased after the Attorney General, Jeremy Wright QC MP, referred it for being too low.
Throughout 2016 Phillip Edward Derham, 39, committed multiple sexual offences against 2 young girls – one under the age of 10 and one under the age of 16. Derham engaged in sexual activity with both children, and also encouraged the elder to send him indecent images of herself.
Derham was originally sentenced to a 7 year extended sentence comprising of 4 years 6 months imprisonment and an extended licence period of 2 years 6 months imprisonment at Swindon Crown Court.
Today, after the Attorney General's reference, the Court of Appeal increased his sentence to 11 years, comprising of 8 years in prison and an extended licence period of 3 years.
Commenting on the sentence increase, the Attorney General said:
I am pleased that the Court of Appeal has agreed that Derham's sentence was too low. Two children's lives have been significantly damaged, and I hope this increased sentence can bring some comfort to them and their families.
Published 4 May 2018