World news story
Over 200 British companies exhibit in Dubai's Arab Health 2015
Over 200 UK companies from the United Kingdom will be exhibiting at Arab Heath 2015.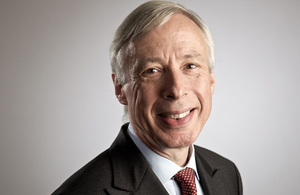 Taking place in Dubai from 26th to 29th January, this is the UK's largest ever presence. The UK pavilion will be showcasing the latest technology and talent, including through a series of surgical simulations.
Many UK companies will launch new products at the UK pavilion, which will be managed by the Association for British Healthcare Industry (ABHI).
Earl Howe, England Health Minister, Lord Kakkar, Business Ambassador and Healthcare UK will lead a strong delegation of British academic and clinical institutions to the exhibition. These will include Health Education England, UCL Medical School, Skills for Health, Imperial College London, Great Ormond Street, King's College Hospital, Royal Free Hospital, Leeds Teaching Hospitals and Moorfields.
A series of surgical simulation programmes will be delivered during the exhibition on stand D30 in Zabeel Hall 1. The initiative will bring together leading UK hospitals and clinicians to showcase surgical procedures using the latest medical technologies. The ABHI Operating Theatre, housed in the ABHI support stand, will provide a platform for world class UK clinicians to showcase their skills and leading providers to engage and educate visitors.
Earl Howe, Parliamentary Under Secretary of State for Quality said:
Arab Health is an excellent platform to showcase the UK Healthcare Industry as a world leader. Hundreds of UK companies will demonstrate our advanced capabilities in the design, development and operation of healthcare infrastructure, products and services.
UK Business Ambassador for Healthcare and Life Sciences, Lord Kakkar said:
Our delegation of UK academics, clinical institutions, and public and private organisations to Arab Health 2015 represent the unique healthcare system that has developed in the UK over the last 65 years. It is a pleasure to be supporting these organisations in their ambitions to build partnerships and serve patients and populations throughout the world.
Over 30 commercial officers from UK Trade & Investment (UKTI) from across the world will be arriving to Dubai to support UK businesses develop their overseas footprint in the UAE as well as in other countries in the Middle East, Asia Pacific and Africa. Healthcare remains one of UKTI's key priority export markets.
Photo Caption:
Earl Howe England Health Minister leads a strong delegation of British academic and clinical institutions to Dubai's Arab Health 2015
Notes to Editors:
Healthcare UK Stand 60, concourse
For full details on the Surgical Simulation Programmes during the exhibition, please visit
The Middle East healthcare market is experiencing rapid growth and expected to be worth $60 billion by 2025. It is one of the few regions in the world facing such a rapid increase in demand which in turn is creating new business opportunities in the sector.
UK Trade & Investment (UKTI) is the government department that helps UK-based companies succeed in the global economy. We also help overseas companies bring their high quality investment to the UK's economy – acknowledged as Europe's best place from which to succeed in global business. UKTI offers expertise and contacts through its extensive network of specialists in the UK, and in British embassies and other diplomatic offices around the world. We provide companies with the tools they require to be competitive on the world stage. For more information on UKTI, visit.
The Association of British Healthcare Industries (ABHI) is the industry association for the medical technology sector in the UK. ABHI's mission is to champion the benefits and use of safe and effective medical technologies to deliver high quality patient outcomes. With over 240 members, ABHI leads the advocacy of the industry in order to advance access to medical technology. Membership includes some of the leading multinational businesses in the sector in the UK right the way through to small and medium sized enterprises (SMEs).
Contact for this Press Release
Sam Kelly Tel: +971 4 309 4444 Email
Published 25 January 2015