News story
Our assessment criteria are changing
We are introducing new assessment criteria for all proposals.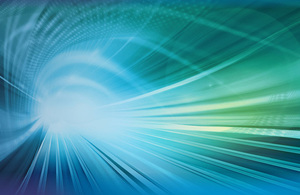 As we continue to expand our options for how we run competitions, we are also continually reviewing our processes to make DASA more accessible for suppliers and our Defence and Security customers.
As part of our transformation, we will be introducing new assessment criteria to make submitting and assessing a proposal easier for you and our technical assessors.
Baseline criteria
The baseline criteria are:
Desirable
DASA funds innovations that solve defence and/or security challenges where there is clear support from the end users or sponsors who will exploit them. We will look for evidence in your proposal of user relevance and benefits, as well as user support/ buy-in for your innovation.
Feasible
We want to be sure that your innovation has a good chance of success from a scientific, technical and practical perspective, and we are interested in how novel your idea is.
Viable
In this criteria, we're looking for evidence of a robust and affordable project plan to show that your idea can be delivered within the project scope and timelines. We will also look at your outline plans to develop and integrate your innovation beyond the project end.
Supporting guidance
The baseline criteria will apply to all competitions. However, there will be minor variations between competitions in order to meet the specific needs of each. Therefore, each of the baseline criteria is supported by additional notes and guidance which can be found:
in the competition document for the relevant competition

in the submission template used by you to prepare and submit your proposal
Applicability
These criteria will be introduced for Cycle 3 of the Open Call for Innovation. Competitions which are already live will continue to use the old criteria. Therefore, if you are submitting proposals to multiple competitions, you will need to be aware of the potential variation until the old criteria have been fully phased out.
The competition document will state which criteria are in use. However, if you are unsure about which criteria apply, please get in touch with us by email accelerator@dstl.gov.uk
Published 20 June 2018