News story
One Kemble Street reopens
One Kemble Street has reopened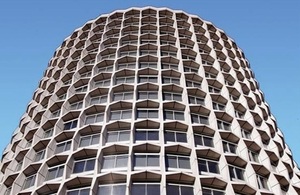 Our office has now re-opened and all services are up and running.
Understandably, there is a backlog of post, and we are working through that as quickly as possible; there is no need to contact us to check on correspondence and claims already sent in.
All staff can be contacted on their direct lines or via 020 7210 4700.
Document information
Published: 21 April 2015
Updated: 5 May 2015
update on operational services available from Bona Vacantia Division
First published.