Olympic torch relay arrives in Scotland
Having the Olympic Torch is a superb chance to show off the best of Scotland and will celebrate the role that Scottish people, places and businesses are playing in London 2012 the Secretary of State said today.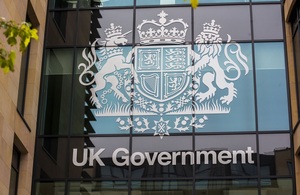 Having the Olympic Torch is a superb chance to show off the best of Scotland and will celebrate the role that Scottish people, places and businesses are playing in London 2012 the Secretary of State for Scotland  Michael Moore said today.
Mr Moore said:
"The Olympic Torch symbolises the spirit of the Games and the excellence and opportunity it provides for the whole of the UK.
"This is a once in a lifetime event and it is a superb chance for us to show off the best of Scotland as part of the UK. The Torch Relay will put our cities, towns, islands and glens on the global stage and show why Scotland is one of the world's favourite tourism destinations.
"Scotland will be supporting the Olympics, including our Scottish athletes who will compete as part of Team GB, but the Games will also support Scotland - the millions of pounds of contracts awarded to Scottish companies are testament to those benefits.
"I am very much looking forward to welcoming the Torch to Scotland. This is an Olympics for the whole of the UK and we will be behind the Games all the way."
The Torch will be met by Scotland Office Minister David Mundell, when it arrives in Scotland today.
The route begins in Stranraer on 7 June and will leave Scotland on 15 June. There will be evening celebrations to mark its arrival in Glasgow, Inverness, Lerwick, Aberdeen, Dundee and Edinburgh. The route will include 120 communities and several iconic landmarks, such as the Robert Burns Museum, St Andrews Golf Club and the Forth Bridge whilst also travelling across Loch Ness and heading to Lerwick in Shetland.
Scotland has already played a key role in preparing for the Games.
Sporting
Scotland will be playing a major part in the Games as a host to eight Olympic football matches at Hampden Park in Glasgow between Wednesday 25 July and Friday 3 July. It also has three international Pre-Games Training Camps confirmed so far, including the Zambian and Namibian Olympic teams in Glasgow, the Cameroon team at the Aberdeen Sports Village and the US Virgin Isles at Stirling University Sports campus.
Team GB will also be using a number of Scottish facilities for pre-Games training including: British Swimming based at the Royal Commonwealth Pool, Edinburgh and British Handball teams based in North Lanarkshire.
UK medal hopefuls from Scotland include Olympic medallist in cycling Sir Chris Hoy, slalom canoeist David Florence, rower Katherine Grainger, swimmers Craig Benson, Hannah Miley and Robbie Renwick; as well as Paralympic athlete Libby Clegg and Paralympic cyclist Neil Fachie.
Economic
Thirty Scottish companies were awarded tier one contracts with the Olympic Delivery Authority for London 2012 worth over £30 million. Many more Scottish firms have picked up other Olympic-related contracts - from producing official Games merchandise, to providing temporary power across Games venues.
Cultural and Community
There have been a number of cultural projects inspired by London 2012 in Scotland. The 2011 Open Weekend to celebrate the run-up to 2012 saw nearly 100,000 people attend 72 registered events throughout Scotland involving dance, music and the arts. Throughout 2012 Scotland will host 50 projects and over 250 events, involving more than 500,000 participants.
Major cultural events already planned for this year include:
Speed of Light - a mass participation event at Edinburgh's iconic peak, with thousands of runners in specially designed lights running routes around Arthur's Seat;

Sun Rings at Riverside Museum - in Glasgow, the climax of an evening of music and installations inspired by the new Zaha Hadid-designed transport museum. Sun Rings features renowned string ensemble Kronos Quartet and will bring music and science together to tell the story of transport from the steam age to the space age; and

The Big Concert  - an outdoor music festival at Stirling Castle, taking place on the opening night of the London 2012 Festival (21 June) and featuring Gustavo Dudamel, 200 Venezuelan musicians and young performers from the Big Noise music project.
Scottish Companies awarded contracts for London 2012 include:
Glasgow based Aggreko UK Ltd - a power and temperature control company - is the Official Temporary Energy Services Provider to the London 2012 Games.
Paisley based Barr Construction built the 12,000 seat basketball arena on the Olympic Park. 
Impact Test Equipment in North Ayrshire provided aggregate for the Aquatics Centre
Balmoral Sectional Tanks in Aberdeen supplied utilities for the Olympic Stadium
Scotland's Games Legacy
Tales of the Games Interactive Map has been created by Education Scotland for users to show activity taking place where schools are using the inspiration of the Olympic, Paralympic or Commonwealth Games to develop international partnerships
Event Team Scotland is a web-based portal which matches volunteers across Scotland with exciting sporting and cultural events
A Games Legacy for Scotland website (www.gameslegacyscotland.org ) brings together each strand of Games Legacy activity with news updates and social media
Published 7 June 2012