News story
OGA leads Southern North Sea hackathon
The Oil and Gas Authority (OGA) has brought operators and the supply chain together to uncover cost efficiencies and innovative technological solutions applicable to the Southern North Sea's (SNS) well plug and abandonment (P&A) market at its first hackathon event.
This news article was withdrawn on
The Oil & Gas Authority launched a new website on 3 October 2016 to reflect its new status as a government company.
This formalises the transfer of the Secretary of State's regulatory powers in respect of oil and gas to the OGA, and grants it new powers. This website will no longer be updated. Visitors should refer to www.ogauthority.co.uk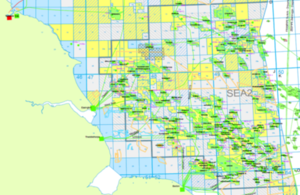 As oil and gas fields approach their end of life, plugging and abandoning a well is a necessary step in the majority of decommissioning campaigns to permanently prevent the migration of remaining hydrocarbons to the surface.
Bill Cattanach, OGA Head of Supply Chain, said: "Well P&A costs account for approximately 60% of the overall cost of decommissioning the SNS so a smarter way of working could unlock tens of billions of pounds worth of business opportunities for the local supply chain and cost savings for operators and government.
"This innovative event is a first of its kind for the OGA. We recognise many of the bright ideas and technological solutions lie within the supply chain and the hackathon acts as a platform to present these directly to influential operators and collaborate on challenges being faced by all those in the SNS basin. Lessons learned here can be applied elsewhere to establish a highly competitive and capable new decommissioning sector for the whole UKCS."
The hackathon concept was originally developed by the computer programming industry and has since been adopted by other sectors. Last year's project hackthon held by Centrica received an inaugural OGA Maximising Economic Recovery (MER) UK Award.
The OGA is hosting a second SNS well P&A hackathon in Norwich on Wednesday 29th June at Norwich City Football Club. For more information on attending this event, please contact: sylvia.buchan@oga.gsi.gov.uk
ENDS
For more information please contact:
Leona Minellas
Press and Media Advisor
Oil & Gas Authority
Tel: +44 (0) 300 020 1072

Published 23 June 2016