World news story
Offshore Venezuela?
Our UKTI team promoted Venezuelan oil and gas opportunities at Offshore Europe event in Aberdeen.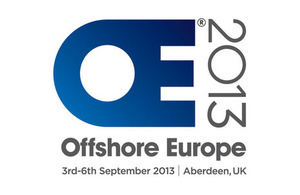 Offshore Europe, the biggest oil and gas show in Europe, provided the ideal opportunity for the UKTI oil and gas team in Caracas to introduce key members of Venezuela's offshore industry to potential British suppliers and brief UK companies on the wealth of opportunities in the Venezuelan market.
Gabriel Daza, Head of the Oil and Gas Sector team at the British Embassy in Caracas, accompanied 4 members from the Offshore Division of Venezuela's State-run oil company PDVSA to the event in Aberdeen. The Venezuelan delegation met with a wide range of potential UK suppliers, from engineering contractors to providers of submersible vehicles.
Speaking after the close of the event, Ian Mason, Head of UKTI in Caracas, said:
The development of Venezuela's offshore oil and gas sector presents a high value opportunity for UK business worth $22 billion over the next 7 years. Being able to introduce key members of PDVSA's offshore division to UK providers could provide significant business benefit to UK industry in the medium term.
Note to editors:
In 2010 OPEC certified that Venezuela had recoverable crude oil reserves estimated at 297 billion barrels. At current production rates, Venezuela will continue to pump oil for at least 300 years and modest improvements in technology could well see that figure double.
More than 63,000 people attended the four-day show, from 3-6 September inclusive, an increase of over 25% on the 2011 event. A record-breaking 1500 plus organisations were exhibiting in the six exhibition halls which this year covered an expanded floor space of 27,217 square metres. Confirming its place as a truly global event, companies from 37 countries were represented this year and there were 33 international pavilions.
For further information regarding business opportunities in the oil and gas sector in Venezuela, please contact UKTI officers Gabriel Daza or Ian Mason.
Published 1 October 2013