News story
Number of Scottish workless households falls
ONS figures released today have shown that the number of workless households in Scotland has fallen by 38,000 over the last year.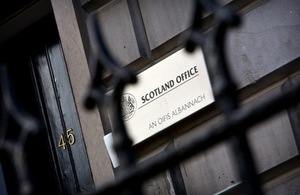 The Office of National Statistics statstics count the number of households in the country where no adults are working
The Scotland Office Minister David Mundell said:
Today's figures provide further encouragement that Scotland's economy is moving in the right direction but the job is not done yet.
We create more jobs and opportunities in Scotland when we work with all other parts of the United Kingdom. So far this year we have seen the Scottish economy continue to grow, employment reach record levels, unemployment fall at a record pace and more women in work than ever before.
We will continue with our long term economic plan to ensure that individuals, families and communities across Scotland see the benefit of the on-going economic recovery.
Published 29 October 2014