News story
No complacency on inward investment for Scotland
Figures from UKTI's 2012/13 Inward Investment Annual Report, show the UK attracted 1,559 projects over the year, an 11% rise.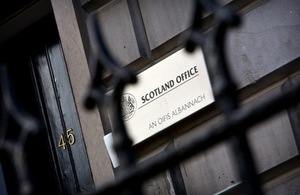 The Scotland Office Minister David Mundell has welcomed the news the UK continues to strengthen its position as UKTI figures shows it is the leading inward investment destination in Europe.
Wales and Northern Ireland recorded significant increases in investment projects – 191% and 41% respectively – while Scotland registered a 16% increase in the number of investments.
The Minister said:
"Today's figures show how compelling a case the UK continues to make for investment on the international stage. Our single market, skills and opportunities are second to none and are seen positively by investors around the world.
"The news that Scotland has been able to increase its direct investment by 16% is very welcome and shows the attractiveness of being part of the UK which uses the same currency and has the same regulatory regime in place across the whole country.
"There is no room for complacency, however. The UK Government is doing its part to support inward investment and the Scottish Government and its agencies must continue to do the same."
Published 24 July 2013