News story
Nicola Hodson appointed to Gas and Electricity Markets Authority
Nicola Hodson has been appointed to the Gas and Electricity Markets Authority (GEMA) for 5 years, DECC today confirmed.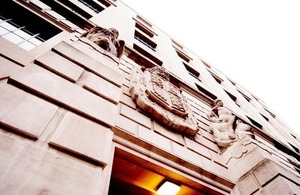 Nicola Hodson has been appointed to the Gas and Electricity Markets Authority (GEMA) for five years, the Department of Energy and Climate Change today confirmed. The appointment will run until 28 February 2020.
Nicola is the General Manager of Marketing and Operations at Microsoft UK and has worked on transforming businesses throughout her career. Prior to joining Microsoft, Nicola was Executive Director at Siemens IT Solutions and Services, where she managed a range of IT and business process outsourcing contracts for customers in the public sector, financial services and manufacturing industries in Great Britain and Ireland. She also covered the role of Executive Director in charge of sales, marketing, partner management and bid management with responsibility across the portfolio. She also worked on a number of acquisitions and corporate projects, including major reorganisations, TUPE transfers, pension scheme changes and restructuring projects.
Prior to Siemens, Nicola led BPO sales in the UK at CSC and sold a number of systems integration and consulting projects in the energy, FMCG and manufacturing sectors. She also worked for Ernst and Young Management Consulting selling and delivering a number of transformation projects in the energy and utilities sector.
The Gas and Electricity Markets Authority is a body established by the Utilities Act 2000 to regulate the gas and electricity industries in Great Britain. The Authority has powers under the Competition Act 1998, the Utilities Act 2000, the Electricity Act 1989 and the Gas Act 1986.
The Office of Gas and Electricity Markets supports the Authority in its role. The principal objective of the Authority is to protect the interests of consumers in relation to electricity or gas by promoting effective competition.
These appointments are made following an open competition which complied with rules on public appointment rules.
Published 13 February 2015