World news story
Newton-Picarte calls for collaboration are open in Chile
From:

Part of:

Published:

18 March 2015

Last updated:

24 April 2015, see all updates
This was published under the 2010 to 2015 Conservative and Liberal Democrat coalition government
Two new Newton-Picarte calls to support collaboration between British and Chilean institutions are currently open.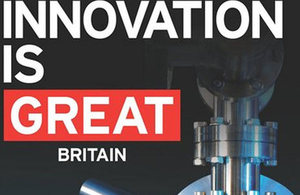 The first call, the Regional Programme, looks to promote new partnerships between regional research centres and SMEs in Chile, with the support of a UK counterpart (which could be a university, a technology centre or a company). This call is open until 1 June 2015. For more information, please visit the page Call for UK institutions to join Regional Programme (Chile).
The second call, the FONDEF IDEA Programme, looks to support applied science projects that bring together academic research centres and companies or public organisations to develop new products or services with a positive economic or social impact. It offers the chance for UK institutions to work with Chilean partners to support these collaborations. This call is open until 14 May 2015. For more information please visite the page Grants for UK-Chile two stage technology transfer projects.
Further information
For more information about these calls, contact Hayley Baker, Newton-Picarte Fund Officer, British Embassy, Santiago.
For more information about the events and activities of the British Embassy in Santiago, follow us on:
Document information
Published: 18 March 2015
Updated: 24 April 2015
Application period changed for one of the calls.
Added translation