World news story
Newton-Picarte call for institutional skills development in Chile
The Fund will support any public and academic institutions which are looking to develop scientific and technical skills in Chile.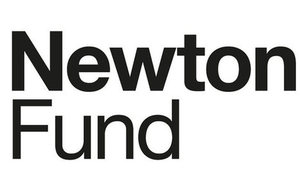 A new Newton-Picarte call will open on 3 April and will remain open until 4 May. This call is for a new competitive fund called "Institutional Skills Development".
Through this fund the British Council will support any public and academic institutions in Chile which are looking to develop the scientific and technical skills of their staff via collaboration with a UK counterpart or consultancy. These projects must demonstrate a positive contribution to the economic and social development of Chile.
It is expected that projects focus on one of the following objectives or themes:
Improving technical and scientific skills for public service delivery and public policy development
Building technical skills to improve the planning and evaluation of publicly-funded services
Using scientific skills to improve the efficiency of public service delivery
Supporting the management of scientific research and development at public and academic institutions – including technology transfer
Supporting STEM education
The British Council will finance up to 50% of the total cost of adjudicated projects – up to a cap of $45,000,000.
All expressions of interest must have the support of a British partner and agreement on a joint work program lasting between 3 and 9 months. Applying institutions must also have 50% of funding confirmed; either from their own budget or another source (this co-financing can include non-cash contributions, but not the salary of existing staff at the applying institution).
Further information
The British Council will host an information session, covering the eligibility and application process, for any interested institutions. The first session will be held at 10am on 27 March at the British Embassy (Avenida El Bosque Norte 125, Las Condes?. There will be a second session on 10 April.
To attend the first session, please email Matt Sheldon at the British Council by Wednesday 25 March.
For more information about the events and activities of the British Embassy in Santiago, follow us on:
Published 24 March 2015