World news story
Newton Fund representatives visited Chile
This was published under the 2010 to 2015 Conservative and Liberal Democrat coalition government
British delegation from the Newton Fund UK visited Chile to define Newton-Picarte priorities for the 2015-2017 period.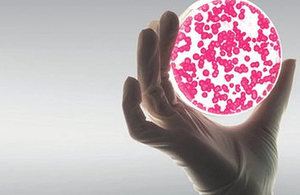 As part of the Newton-Picarte collaboration between the UK and Chile, a British delegation travelled to Chile to attend high level meetings with representatives from the Chilean government and scientific and business communities. The Newton-Picarte Fund is an initiative intended to strengthen the research and innovation partnership between Chile and the UK.
The main objectives of the visit were to provide the UK delegation with a deeper understanding of the science and innovation landscape in Chile, define the vision and objectives of Chile within the Newton-Picarte collaboration and identify the main thematic priorities for both the UK and Chile.
The members of the UK delegation included Patrick Shipp, Senior Desk Officer Latin America, Department for Business Innovation Science; Janet Geddes, Newton Fund Programme Manager, Innovate UK; Claire McNulty, Director, Science, British Council, and Alicia Greated, Head of the Newton Team (UK).
Some of the visit highlights included a meeting with the Minister of Economy, Luis Felipe Céspedes, lunch with Eduardo Bitrán, the President of CORFO, meetings with Directors from CORFO, CONICYT and FIA as well as day trip to Valparaiso and Curauma to visit the Catholic University's Biotech center and the Center for Healthy Food Studies.
The visit was a good opportunity for the Chilean and British partners to talk about the successes and challenges of the first year and discuss ideas and concerns going forward. The main outcome of the trip was agreeing on the focus of future calls. This focus includes university-industry relationships; technology transfer; public innovation; human capital development and; developing regional expertise.
The Head of Innovation Division at the Ministry of Economy, Andrés Zahler, said:
On science, the UK is now top of the list in terms of international partners.
Further information
For more information about this visit and future Newton-Picarte calls, contact Hayley Baker, Newton-Picarte Fund Officer, British Embassy, Santiago.
For more information about the events and activities of the British Embassy in Santiago, follow us on: