World news story
New visa application service in Bishkek
A new monthly visa service to be launched in Bishkek on 25 July 2013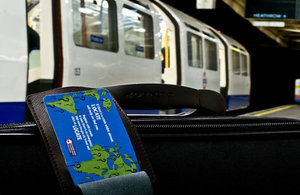 On 25 July 2013 the Home Office's UK Visas and Immigration (UKVI) Directorate will be launching a new monthly visa service in Bishkek in partnership with our commercial partners, VFS Global. A mobile biometric clinic will be set up to enable customers in Kyrgyzstan to supply their biometric information when applying for a UK visa, without having to travel to the UK visa application centre in Almaty.
Using the new mobile biometric clinic will be simple. You will continue to submit your application online. After you have paid your visa application fee you will be able to book an appointment at the biometric clinic at the IOM (International Organization of Migration) Office, Ryskulova Street, Bishkek, Kyrgyz Republic.
You must book an appointment online before going to the clinic (www.vfs-uk-kz.com). The mobile biometric clinic service will cost 198 USD in addition to your visa application fee. After submitting your biometric data in Bishkek you will then be directed to send your application to the VFS Global office in Almaty. Your passport and supporting documents will be returned, by courier, directly to you once our entry clearance staff in Istanbul has made a decision on your application and returned your documents to Almaty.
We aim to process all applications submitted in Bishkek in line with our published processing times subject to their receipt at the VFS Global office in Almaty once you have submitted your biometrics.
If you do not wish to use the clinic in Bishkek you will be able to apply at the visa application centre run by VFS Global in Almaty, which remains free to use. If you are applying for a visitor visa or an EEA family permit you can apply at any UK visa application centre across the world.
Further details on how to apply for a UK visa in Kyrgyzstan can be found here.
Published 16 July 2013