Press release
New SSAC committee member – Bruce Calderwood
The Minister for Welfare Delivery, Caroline Nokes MP, has appointed Bruce Calderwood to the Social Security Advisory Committee (SSAC).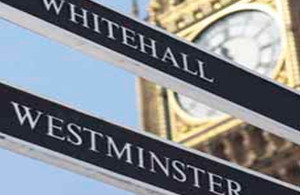 The appointment has been made following open competition. Bruce started his 5-year term on 1 October 2016.
Confirming the appointment, Caroline Nokes said:
I am delighted to appoint Bruce Calderwood to the Social Security Advisory Committee. Bruce's considerable experience and expertise means that he will be a strong addition to the committee's membership.
Paul Gray, SSAC Chair, said:
Bruce is a very welcome addition to the committee. He has a strong background in social policy and operational issues, and will bring excellent insight to our work on the challenges that many disabled people – particularly those with mental health conditions – face in securing and retaining employment.
Current business interests
Bruce Calderwood:
is a trustee of Avenues Group, a charity providing services for people with complex needs
chairs Care Quality Commission (CQC) inspections of mental health trusts
is an instructor in Mental Health First Aid for the Armed Forces Community
is a member of the strategic advisory panel to Dimensions – a major service provider to people with learning disabilities
About the committee
The Social Security Advisory Committee is an independent statutory body established in 1980. It provides advice to the Secretary of State on proposals for the amendment of secondary legislation and on general social security matters.
The Commissioner for Public Appointments regulates all appointments made by the Secretary of State to SSAC. All such appointments are made in accordance with the Code of Practice published by the commissioner. The code is based on 3 core principles – merit, openness and fairness.
SSAC members receive a daily fee of £256.80, for a time commitment of 2 to 3 days a month. The appointments are for a period of 5 years.
Social Security Advisory Committee
5th Floor Caxton House
Tothill Street
London
SW1H 9NA
Published 3 October 2016