News story
New Scotland Bill is first to be debated in House of Commons
Second Reading gives MPs chance to debate principles of bill to bring more powers to Scotland.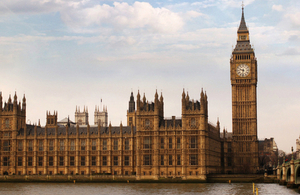 The legislation bringing new devolved powers to the Scottish Parliament will take a significant step forward when it has its Second Reading in the House of Commons today.
The Scotland Bill, which is a key part of the UK Government's Legislative Programme announced in the Queen's Speech, will be debated in Westminster this afternoon.
This will be the first Bill from that programme to receive its Second Reading in the House of Commons, underlining the UK Government's commitment to delivering the recommendations of the Smith Commission quickly and in full.
Scottish Secretary David Mundell will open the debate for the Government. He will pay tribute to the politicians who sat on the Smith Commission and Lord Smith for achieving an agreement and reiterate the fact the UK Government is delivering on its promise of further devolution.
He will also make clear there are many areas the UK and Scottish Governments agree on and will urge close and constructive working between the two.
The Shadow Scottish Secretary will then respond before other parties and backbenchers take part in the debate.
The debate will end with a vote on whether the Bill can proceed to the Committee stage, where the individual clauses and any amendments maybe debated.
Mr Mundell said:
The fact the Scotland Bill is the first piece of legislation to be debated in this new session sends a clear and strong signal of our intent to get on with the business of delivering significant new powers for Scotland.
Published 8 June 2015