New publicity rules for councils published
New rules to stop taxpayers' money being spent on town hall newspapers or hired lobbyists have been put before Parliament, Local Government …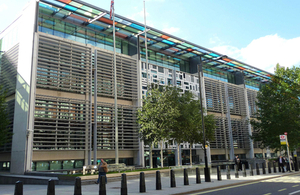 New rules to stop taxpayers' money being spent on town hall newspapers or hired lobbyists have been put before Parliament, Local Government Secretary Eric Pickles announced today.
In recent years there has been a marked growth in the frequency and scope of council publicity techniques funded by taxpayers' money, whilst local papers have struggled in a saturated news environment.
Mr Pickles has raised strong concerns over the frequency of council papers, politically contentious advertising and use of lobbyists, pledging to rewrite the rule book. He believes councils should redirect resources into protecting front line services.
The new 'publicity code' for English councils tightens up the rules to protect the use of taxpayers' money being spent inappropriately. Following consultation it sets out specific rules to stop municipal newspapers being published more often than four times a year and to prevent the hiring of lobbyists.
Secretary of State for Communities and Local Government, Eric Pickles, said:
An independent local press is an essential part of our open democracy and it is a vital part of local accountability, but the rules around council publicity have been too weak for too long squandering public funds and pushing local newspapers out into the abyss.

Some councils have pushed this to the limits and were effectively lobbying on the rates. The changes will end the weekly Town Hall freesheets, stop professional lobbyists being hired and make advertising guidelines crystal clear so councils know exactly when misuse of public funds is a breach of the code.

Councils need to give due diligence to their communications operation and make sure every effort has been made to focus taxpayers' money to where it should be spent - protecting frontline services.
The revised Code of Recommended Practice on Local Authority Publicity includes seven new central principles that make sure that council publicity is lawful, cost effective, objective, even handed and appropriate, and that it has regard to equality and diversity and is issued with care during periods of heightened sensitivity.
In particular, the new rules would define 'appropriate use of publicity' in relation to council newspapers and use of lobbyists:
Advertising should be balanced, factually accurate and not likely to be perceived by the public as a political statement or a commentary on contentious areas of public policy.
Councils should not publish newspapers in direct competition to local press. They should not appear more than quarterly and should only include material directly related to local services.
Councils should not spend taxpayers' money to lobby government through private sector lobbyists or through publicity stalls at party conferences.
Notes to editors
Full details of new Government Code of Recommended Practice on Local Authority Publicity can be found here: www.communities.gov.uk/publications/localgovernment/publicitycode2011.
The Code was originally introduced in 1988 and amended by the last Government in 2001. The revised Code applies to England only. The purpose of the Code was to ensure proper use of public funds for publicity. Effective, efficient publicity that successfully tells the public what they need to know about the services and activities of their council is legitimate; the public need information to hold their authority to account. The Publicity Code is statutory guidance to which local authorities have to have regard in the production of their publicity.
Twitter
Keep up to date with the Department by following us on Twitter (external link).
Media enquiries
Visit our newsroom contacts page for media enquiry contact details.
Published 11 February 2011