New Parole Board Vice Chair
Peter Rook has been announced as the new Vice Chair of the Parole Board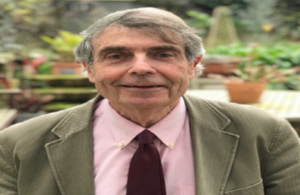 Following a public appointments exercise His Honour Peter Rook QC joins the Parole Board as the new judicial Vice Chair, with effect from 1 February 2020.
Peter was called to the Bar in 1973 and appointed a Queens Counsel in 1991. In June 2005 he was appointed a Senior Circuit Judge to sit at the Old Bailey retiring at the end of March 2017. He also sat as a judge in the Court of Appeal. He sat as a coroner between 2017 and 2019.
Peter was Chair of the Criminal Bar Association from 2002 until 2003. He was head of chambers at 18 Red Lion Chambers from 2002 until 2005. He is the co-author of a leading textbook now in its fifth edition "Sexual Offences: Law and Practice".
Martin Jones, Chief Executive of the Parole Board said:
"I am delighted that His Honour Peter Rook QC will be joining the Parole Board as its new judicial Vice Chair. Peter's considerable experience as a criminal judge, particularly on the sentencing of those convicted of sexual offences, will be a real asset to the Board. I would also pay tribute to the work of Sir John Saunders who is standing down as vice chair, but thankfully continuing as a Parole Board member, who has made a significant contribution to the work of the Parole Board, in particular through his hard work to develop and implement the new reconsideration mechanism that was introduced in July 2019."
Peter Rook said:
"I am honoured to be given this opportunity. I have worked within the criminal justice system for most of my working life and I am looking forward to using that experience to assist the Parole Board in its vitally important work."
Published 3 February 2020