News story
New Parole Board Rules 2016
The new Parole Board Rules laid before Parliament on 1st November 2016 come into force today.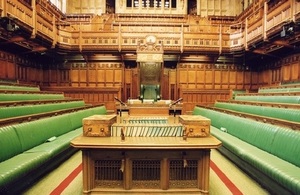 The Parole Board Rules have been revised to address the following areas:
Giving effect to a ministerial decision to allow the release of IPP prisoners without an oral hearing;
Aligning the Rules more closely with current operational processes; in particular the Member Case Assessment process introduced in 2014, under which all cases undergo an initial assessment by a single member at the paper stage;
Updating and clarifying the language and drafting; and
Allowing greater flexibility as to the member who makes decisions and deals with applications at different stages in the parole process.
The Parole Board Rules 2011 and 2014 Amendment Rules are revoked. The 2016 Rules apply to all cases referred to the Board. Cases already referred before the date on which the Rules came into force (22nd November 2016) will continue under the new Rules.
Below is an overview of the new Rules with key points highlighted.
Rule 8 (withholding information or reports/non-disclosure) – This rule does not change the substance of the non-disclosure application process but now sets it out in more detail. For instance the requirement for the prisoner's representative to give an undertaking is now express; time periods for parties to appeal, file representations on appeals, and for the Secretary of State to withdraw have been limited to 7 days (although these may be extended if appropriate, under rule 13(2) below); members have an express power to make directions to enable determination of the application, for example to get more information. There has been no change to the grounds for non-disclosure or the test.

Rule 9 (representations by and evidence of the parties) – this rule provides a process for parties when evidence is submitted less than 14 days before the hearing. Evidence submitted less than 14 days before the hearing will be accepted at the discretion of the chair, and parties must give reasons for late service (which could be done orally at the hearing). When considering whether to accept evidence, members should consider fairness to the prisoner. If a member specifies a later deadline, that would override this rule. This rule change addresses a gap in the process. It is intended to encourage parties to submit evidence on time. It is not intended to create a bottleneck and parties/stakeholders will take time to adjust to this rule.

Rule 12 (adjournment and deferral) – Decisions to adjourn or defer an oral hearing must be recorded in writing with reasons and must be provided to the parties within 14 days. This rule change brings the position for adjournment/deferral notices in line with the current requirements for decisions following oral hearings.

Rule 13(2) (time) – This new rule allows a member to change any period of time in the Rules where it is appropriate to do so. Members may wish to lengthen or shorten timescales. Members should have a cogent reason for varying the time period and take into account fairness to prisoner as this decision could be subject to legal challenge. It is not appropriate for this rule to be used to vary the timeframe for submitting decision letters and adjournment/deferral notices. Where a panel is waiting for further information following an oral hearing before issuing the panel's decision, the panel chair should issue an adjournment notice, rather than extending the timeframe for issuing their decision.

Rule 14 (consideration by a single member) – This rule corresponds to the MCA stage of the parole process. Aside from the change to permit the release of IPP prisoners without an oral hearing, it reflects the current position under MCA. The options at MCA for indeterminate sentence prisoners other than IPPs (i.e. lifers) are set out in (1) to (3) and then all other cases where release is at issue are covered in (4) (i.e. IPP and determinate cases). Advice cases are covered under (5). There will be a period of adjustment for members, stakeholders and Secretariat staff to become familiar with the new Rules. Your patience is therefore appreciated.
The new Parole Board Rules can be found here.
Published 22 November 2016