Press release
New Lead Non-Executive Director Appointed at the Office of the Secretary of State for Scotland and the Office of the Advocate General
Shonaig Macpherson has been appointed as Lead Non-Executive Director for the Office of the Secretary of State for Scotland and the Office of the Advocate General for Scotland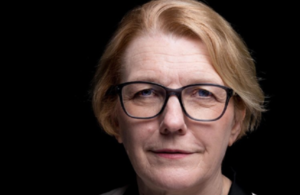 Shonaig Macpherson has been appointed as Lead Non-Executive Director for the Office of the Secretary of State for Scotland and the Office of the Advocate General for Scotland, to support their work in delivering for Scotland. Her appointment concludes an open, fair and transparent competition and will be undertaken for a three year period.
Non-Executive Board Members are senior figures from outside government, appointed to provide external challenge to government departments. As set out in the government's Code of Practice, Non-Executive Board Members should be appointed directly by the Secretary of State and are not civil servants. Their role is to:
give advice to ministers and officials on the operational and delivery implications of policy proposals

provide independent support, guidance and challenge on the progress and implementation of the department's strategic direction

advise on performance and monitor implementation of the department's business plans
Ms Macpherson will sit on the OSSS and OAG Joint Management Board. She is currently the interim Lead Non-Executive Director for both Offices as well as a Non-Executive Director at Futurelearn. She serves as the Chair for both the Robertson Trust and the Royal Lyceum Theatre Company.
Biography
Ms Macpherson has extensive experience serving on the boards of Scottish bodies including the Scottish Government, National Trust for Scotland, the Royal Conservatoire for Scotland, SCDI, ITI Scotland Limited, the University of Edinburgh, Open University, Heriot Watt University, Edinburgh College of Art, the Royal Edinburgh Military Tattoo and the Prince's Scottish Youth Business Trust.
Published 12 March 2019