News story
New energy saving advice line launches
Press Ref: 2012/037 A new telephone line will open today to give the public advice on how to save energy in their homes and businesses. The…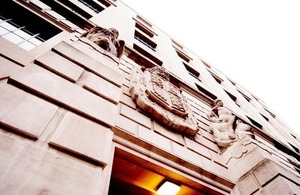 Press Ref: 2012/037
A new telephone line will open today to give the public advice on how to save energy in their homes and businesses.
The phone line will be run by the Energy Saving Trust (EST) with Careline Services. As well as giving out advice on energy efficiency, it will provide information about existing government schemes like the Carbon Emissions Reduction Target (CERT), which requires energy suppliers to install free or subsidised insulation, and Warm Front, the government's heating grant scheme.
Energy efficiency advisors will be on hand to take calls from the public on the new number of 0300 123 1234.
When the Green Deal launches in the autumn, the advice line will provide information to people wanting to learn more about the scheme. The Green Deal is the coalition's plan to upgrade the nation's draughty homes at no upfront cost.
Climate Change Minister Greg Barker said: "Having a central and trusted advice line is crucial to ensure people have all the right information about how they can save energy and money. This phone line will ultimately be one of the ways the public will be able to learn more about the Green Deal when it is launched later this year, providing information on how people can benefit from this new and groundbreaking scheme."
Philip Sellwood, Chief Executive of the Energy Saving Trust, said: "We'll continue to help people get the right advice at the right time, giving them the confidence to fit energy saving measures which help them to start saving money on their fuel bills. Drawing on our 20 years of consumer advice experience we'll make sure that the advice given remains impartial and at the highest standard."
Notes for editors:
The Energy Saving Trust with Careline Services have been awarded the contract to run the Government's new energy saving advice service. Calls to the existing Energy Saving Trust energy advice helpline 0800 512012 will be routed to the new phone number
The service will provide impartial advice to the public on energy saving in England and Wales. Whilst the advice provided is free, calls will be charged at the standard national rates
The Carbon Emissions Reduction Target (CERT) requires all domestic energy suppliers with a customer base in excess of 250,000 customers to make savings in the amount of CO2 emitted by householders. Suppliers meet this target by promoting the uptake of low carbon energy solutions to household energy consumers, thereby assisting them to reduce the carbon footprint of their homes.
The Warm Front scheme provides heating and insulation improvements to households on certain income-related benefits living in properties that are poorly insulated and/or do not have a working central heating system. Qualifying households can get improvements worth up to £3,500 (£6,000 where oil central heating and other alternative technologies are recommended).
Published 2 April 2012