News story
New construction contracts for southern England
Two multi-million-pound contracts for construction projects on the Ministry of Defence estate in southern England have been announced.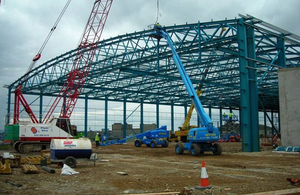 The regional capital works framework contracts cover projects in both the south west and south east of England.
Contractors are now being invited to bid for places on the frameworks, each of which covers projects with an individual value of up to £12 million, such as construction of offices, messes, accommodation, garages, workshops, hangars, medical, sports and teaching facilities, armouries and guardrooms.
The south west regional capital works framework contract is estimated to be valued at up to £700 million and the south east regional capital works framework contract is valued at up to £400 million; both over a potential 7-year period.
Both have been developed under the Defence Infrastructure Organisation (DIO) next generation estate contracts (NGEC) programme.
Matt Foley, Head of NGEC, said:
DIO's priority is to support our armed forces by providing the places they need to live, work, train and deploy on operations. Capital works framework contracts offer a flexible commercial structure that allows DIO to adapt to the ever-changing requirements of the defence front line.

In order to meet the high standard expected across the [Ministry of Defence] estate and deliver value for money, we encourage a cross-section of companies, from multinationals to small and medium-sized enterprises, to participate in the procurement process.

This will help us to ensure that we can identify the best, most experienced range of contractors and subcontractors as part of this competitive process.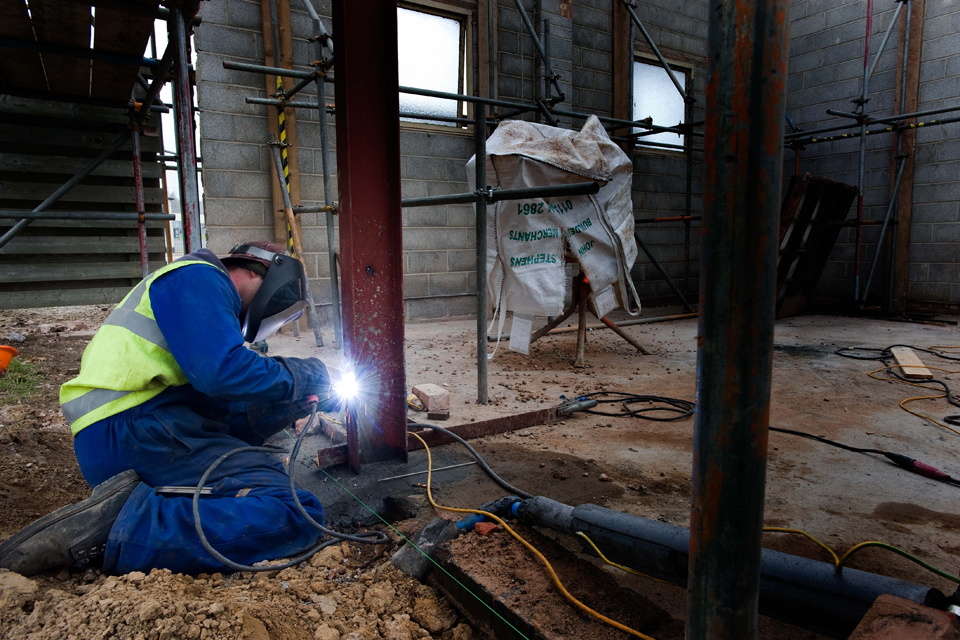 DIO sought initial expressions of interest in these particular contracts in 2011, along with another 4 UK regional frameworks. It was subsequently decided to await further detail on military rebasing plans emerging from the strategic defence and security review before proceeding further with procurement, to ensure adequate future demand for construction projects.
Regional capital works frameworks
The regional capital works frameworks are designed to demonstrate ever-improving value for money in MOD construction projects, and offer an opportunity for a greater proportion of small and medium-sized enterprises to be involved.
Each of the south east and south west regional capital works framework contracts will include a pool of up to 5 pre-approved principal contractors who will participate in 'mini-competitions' for individual contracts, allowing DIO to identify the most cost-effective provider of design and build projects.
Tender adverts will be published today in the Official Journal of the European Union (OJEU) along with online links to the pre-qualification questionnaire, which must be returned by no later than 30 April 2014.
It is expected that the framework contracts will be awarded by summer 2015, with each of the framework agreements running for 4 years, with an option to extend for up to a further 3 years.
John Jones, frameworks projects manager, said:
DIO is pleased to welcome interest from both large and small businesses in these 2 regional capital works framework contracts in the south of England. Bidders will be required to deliver a complex and diverse range of facilities for the defence estate.

In addition, the framework contracts will also be used to procure a significant proportion of work in support of military rebasing up to 2020.
The framework contracts will operate in parallel to the national capital works framework contract for higher value and more complex UK projects worth up to £50 million.
Potential framework contractors will need to show a minimum turnover of £18 million along with recent experience of project-managing construction projects worth over £5 million. Subcontractors who do not meet these thresholds may have an opportunity to support the potential framework contractors.
DIO will host an industry day at the Tidworth garrison theatre in early April 2014 for potential framework contractors and subcontractors in order to provide an overview of UK defence, the NGEC programme and the scope of both the south east and south west frameworks.
The event will also provide opportunities for subcontractor and supplier networking. Instructions for attending this event can be found via a separate link from the OJEU advert.
Published 20 March 2014