News story
New Chair of the Parole Board announced
Caroline Corby has been announced as the new Chair of the Parole Board by the Secretary of State for Justice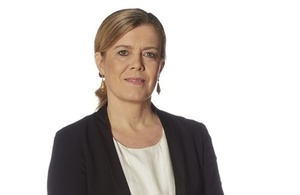 The Secretary of State has announced today that Caroline Corby has been confirmed as the Chair of the Parole Board.
Caroline Corby said: "I'm delighted to be appointed as Chair of the Parole Board. I've very much enjoyed the interim role and I'm looking forward to continuing.
"With the ongoing Ministry of Justice reviews of the Board's work, the next six months are a very important time for us all but I'm confident that we will end up with a set of rules and processes that should stand us in good stead for the future."
Martin Jones, CEO of the Parole Board, said: "Caroline has been a highly effective interim chair of the Parole Board over the last few months and I am very pleased that she will be joining us on a permanent basis. Caroline is a real asset to the Board and her wealth of experience will put us in a strong position over the coming months."
Notes to editors
Mrs Corby worked in the city for 13 years specialising in private equity where she also served on a number of private sector boards across a range of industries. In 2007 she joined the Board of London Probation Trust (LPT) and she served as Chair of LPT from 2012 until July 2014.
As well as her role at the Parole Board, Caroline is also a non-executive director of the Children and Family Court Advisory Support Service (Cafcass), the Criminal Cases Review Commission and One Housing. She also chairs interim order panels for the Nursing and Midwifery Council.
Published 20 September 2018