News story
New blog for government scientists and engineers
A new blog will give 10,000 government scientists and engineers a place to connect.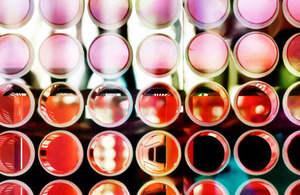 The Government Science and Engineering profession (GSE) is launching a blog to connect with members and help raise the profile of the profession within government.
The blog is a new way for over 10,000 people working in government with an interest in science and engineering to come together to share ideas. The blog will provide:
examples of good work happening inside and outside government
career stories
learning and development opportunities
details of vacancies
Sir Mark Walport, Head of GSE and Government Chief Scientific Adviser, has written the first blog post introducing his vision for the future of the profession.
You can tell us what you think by leaving a comment at the bottom of our blog posts. You can also sign up for updates via email or atom feed.
Published 29 July 2016