News story
New Appointed Persons for designs and trade marks
Appointed Persons can now hear appeals in disputes over designs as well as trade marks.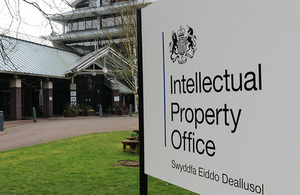 The Lord Chancellor has this month confirmed the appointment of six new "Appointed Persons" for designs and trade marks.
What's an Appointed Person?
The Appointed Person is a senior lawyer who is an expert in IP law. Where someone wishes to appeal against a decision of the Intellectual Property Office (IPO) in relation to their trade mark or design, they have the option to appeal to the Appointed Person. This is cheaper and quicker than going through the courts. Appeals may relate, for example, to a refusal by IPO to register a mark or design, or the outcome of a first-tier tribunal hearing a dispute between two parties.
The Appointed Person appeal route has long existed for trade marks, but following the Intellectual Property Act 2014 a similar post has been created to cover designs. This is good news for designers.
Four individuals have been appointed, two of whom will cover both trade marks and designs. (These appointments supplement the existing Appointed Persons for trade marks.)
Appointed Person: designs
Martin Russell Thomson Howe QC
Philip Michael Johnson
Edward James Wilson Mellor QC
Appointed Person: trade marks
Philip Michael Johnson
Edward James Wilson Mellor QC
Thomas George Moseley Mitcheson QC
Published 12 August 2015