Mundell: Scotland must avoid "not proven" verdict in referendum
A single yes or no question in the referendum will ensure the Scottish voter comes first, the Scotland Office Minister David Mundell said today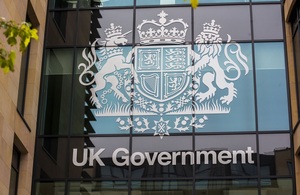 A straight, single "yes or no" question in the independence referendum is the only way to give voters a clear choice and get a result which everyone can accept, the Scotland Office Minister David Mundell said today (Tuesday 24 April).
The Minister's comment came after the elections expert Ron Gould, who authored the report into the voting problems which occurred at the 2007 Holyrood election, told the BBC a two-question referendum would "muddy the waters" for voters. Mr Gould said a result based on two questions would make the result "very hard to determine".
David Mundell said the comments showed there was an urgent need for clarity on the way the referendum would be run and urged the Scottish Government to accept the simplicity of a single question which would produce a definitive result.
 The UK Government's consultation on the referendum showed 75 per cent in favour of a single question. The consultation also showed 70 per cent of respondents wanted the referendum to be held sooner rather than later.
 The UK and Scottish Governments and all main political parties have already expressed a preference for a single question referendum.
 Mr Mundell said:
 "The main point of Ron Gould's report on the 2007 election was that the voter had to come first. That is what Scotland wants and what the UK Government is recommending through a single question which will give voters certainty on what their choice in the referendum means.
"The two question approach is both confusing and unnecessary, especially when it comes to a decision this important for Scotland. We need a single question ballot sooner rather than later and we need a result which everyone can agree accurately reflects the will of the people of Scotland.
"We simply cannot risk a situation where, because of a muddled multi-question ballot paper, we end up with a disputed result which is "not proven".
"We find ourselves in a position where there is cross-party agreement that a single question is the preference. There are no excuses for not making a decision on this as soon as possible."
Published 23 April 2012