Press release
More Frequent Data Sharing
The way HMRC and SLC exchange information on student loan repayment and how this is applied to customer accounts is changing.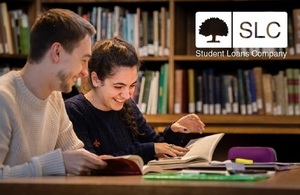 HMRC currently sends repayment information to SLC annually following the end of the tax year. From April 2019, this will change and HMRC will send SLC student loan repayment information as reported by employers on a weekly basis. For customers who are paid monthly, that means the information will be transferred once a month.
Customers do not need to do anything differently or take any action. Employers will continue to deduct student loan repayments from salaries as normal and to report student loan deductions to HMRC as they have done previously.
There will be a period of change while SLC receives and processes the annual repayment information for Tax Year 2018-2019 before applying the in-year repayments received for Tax Year 2019-2020.
The Student Loan Repayment Regulations were amended earlier this year to enable the new system to be implemented: http://www.legislation.gov.uk/uksi/2019/189/contents/made.
SLC is using research and feedback from customers to work towards making more repayment information available to customers online. SLC is already engaged with customers to explore how best to present repayment information including a more up to date balance and always welcomes discussion on how to make communications more transparent.
For further information please contact:
Published 30 April 2019