Moore welcomes Scottish sites on to UK World Heritage List
Micahael Moore welcomes six sites to the UK Government list for UNESCO World Heritage Status.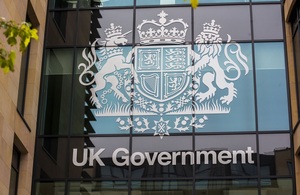 Six locations across Scotland have answered the UK government's call to attempt to gain UNESCO World Heritage Status.  The six sites will join 32 others from across the UK including the Overseas Territories and Crown Dependencies. An independent expert panel will now be set up to assess each bid with a new list of potential sites drawn up for submission to UNESCO in 2011.
Michael Moore, the Secretary of State for Scotland said:
"All these sites have something special that draws people to them and they are recognisable across the world.  I am delighted that so many of Scotland's attractions have stepped forward and answered the UK government's call for world heritage status.
"Scotland has a rich history that we should all be proud to celebrate. We have a world class heritage which contributes heavily both to the Scottish economy as well as to the local economies.
"To be successful in a UNESCO bid would be a great boost to Scotland's economy and very welcome as we move forward from the recession and begin to rebuild our economy."
The six Scottish sites are:
Arbroath Abbey
Buildings of Charles Rennie Mackintosh, Glasgow
The Flow Country
The Forth Bridge
Mousa, Old Scatness and Jarlshof: The Crucible of Iron Age Shetland
St Andrews, Medieval Burgh and Links
Whoever wins will join the Taj Mahal, the Great Wall of China, The Statue of Liberty, The Great Pyramids and Red Square and several sites around Scotland - St Kilda, Old and New Towns of Edinburgh,  Heart of Orkney and New Lanark.
The Government conducted a review of its UK World Heritage Policy in December 2008. The aim was to help determine whether the UK should continue to nominate sites for World Heritage status and what more we should do for existing sites. The review considered the UK's approach to World Heritage, the costs and benefits of World heritage status, informed by research undertaken by Pricewaterhouse Coopers (PWC), on the management, protection and funding of sites, and the policy for future nominations.
An independent expert panel will be set up to advise Ministers on the applications. The selection process will be rigorous, aimed at discouraging at an early stage, those applications which are unlikely to succeed.
The Government proposes to submit a new Tentative List to UNESCO in 2011, with a view to re-commencing nominating from 2012. Following this, it proposes to continue to make nominations to the World Heritage List, though not necessarily every year.
Published 7 July 2010