Moore welcomes Scottish nominations for World Heritage Status
Three more sites in Scotland have been shortlisted for UNESCO World Heritage status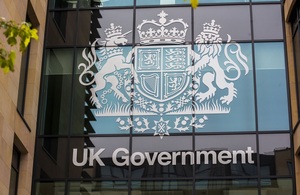 The Secretary of State for Scotland Michael Moore has welcomed news that three sites in Scotland have been shortlisted for UNESCO World Heritage status. Eleven sites across the UK have been nominated by the coalition government, after being recommended by an independent panel, with the results expected in 2012.
The Forth Rail Bridge and Mousa, Old Scatness and Jarlshof in Shetland as well as the Flow Country of Caithness and Sutherland have been named as contenders for Unesco recognition.
The Secretary of State said:
 "These sites are fine examples of the cultural and natural heritage that Scotland offers; from the magnificent peatlands in northern Scotland to the feat of engineering of the Forth Rail Bridge in central Scotland. Scotland already boasts fives world heritage sites and these would make fantastic additions. I look forward to the decision next year that should bring more tourists to these sites, bringing money into the local economy."
These sites are aiming to join Scotland¿s existing world heritage sites; New Lanark, St. Kilda, Heart of Neolithic Orkney, Edinburgh's Old and New Towns, and the Antonine Wall (as part of the Frontier of the Roman Empire.) There are currently twenty four sites across the UK.